In 2010, McMaster, the medical school in Canada that created the MMI ( Multiple Mini-interviews) format has generated a new essay system. It's called CASPer (Computer-Based Assessment for Sampling Personal Characteristics). They're finding that it can more accurately reveal key personal qualities in applicants. Four medical schools in the U.S., that I know of, are offering it, some on an optional basis: NYU Medical College, Robert Wood Johnson Medical School, Tulane University School of Medicine and Pritzker School of Medicine. It takes 90 minutes to complete it but you can take it anywhere as long as you have a computer and an internet connection. Schools are relying on the honor system to verify that the student assigned the test is actually taking it. Students who have taken it say that you have to "type fast" and that it involves "a lot of writing" in response to videos, images and essay questions that flash across the screen. Many students have been asking me how they can prepare for such a test.
For this kind of a test, I recommend:
Months away from taking it:
• Write every day. 
When I start working with clients, I challenge them to start writing every day by keeping a journal. Set a goal of writing three entries a week and then steadily increase it. In preparation for the CASPer, keep an electronic journal. If you are especially concerned with the speed at which you type, you can play typing games or time yourself regularly to increase your speed.
• Work with a professional editor/consultant or tutor one-on-one.
The benefits of working with someone like me or one of my colleagues at Accepted include the fact that you will have a "personal writing coach." I work closely with my clients in assisting them with outlines and editing drafts. I help them identify specific weaknesses to improve their skills. Each draft, their writing gets better and better. With time, they build confidence and the skills to skip steps to get to a more polished essay with less effort.
Weeks away from taking it:
• Find practice problems and time yourself.
If you know that you struggle with writing under pressure, simulate the test conditions and time yourself with practice problems. The test questions are similar to MMI interview questions. The schools want to see how you think under pressure and how well you can problem solve. Demonstrate your thinking process in explaining each step you would take, depending on the situation they present you with. Don't leave anything out. No detail is too insignificant. Cover all your bases by being thorough and methodical.  
For more assistance, you are welcome to contact me or my colleagues at Accepted. If you purchase advising/editing time, we're happy to assess a sample of your writing to advise you on the weaknesses you can address in your writing to ace the CASPer.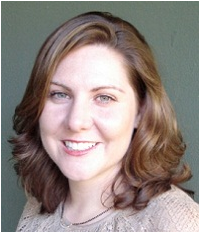 Alicia McNease Nimonkar is an Accepted advisor and editor specializing in healthcare admissions. Prior to joining Accepted, Alicia worked for five years as Student Advisor at UC Davis' postbac program where she both evaluated applications and advised students applying successfully to med school and related programs.
Related Resources:
• School-Specific Secondary Application Essay Tips
• How to Demonstrate Character Traits in Your Application Essays
• Admissions Straight Talk Podcast for Med School Applicants
Last updated on