You have a limit of fifteen activities that you can include in the activities section of the AMCAS application. It will hurt your application if you have less than fifteen activities. The types of activities that you include, the length of time you participated, and how you describe them all have an impact on how the adcom views your dedication to this career path.
What kind of activities should you include?
• Leadership
• Community Service
• Hands-On Clinical Experience
• Internships
• Shadowing
• Paid Employment
• Honors and Awards
• Research
• Hobbies
The types of activities most relevant to medicine are in blue font in the list above. If possible, be strategic in making sure that you cover multiple areas. Since shadowing is considered the most passive form of clinical experience, hands-on clinical experience (like serving as a hospital volunteer, an interpreter, a medical scribe, an EMT or a medical assistant) is more highly valued. The strongest applicants have three or more leadership roles, three or more community service activities, three or more clinical experiences, one honors and awards section (in which you detail them all), one shadowing section (describe all shadowing under one heading), one or more research projects, one or more internships, one or more paid employment (you can list all under one to save space), and one hobby (preferably one in which you have reached some degree of mastery and/or teach to others). As long as you cover the four key areas highlighted above and you have fifteen or more (you can include multiple activities within one activity description) experiences, any combination of the activity types mentioned above can be successful.
What NOT to include:
• Hair or blood donations
• Babysitting for family
• Research or Projects for which you received course credit
• Paid employment that could be considered unethical or morally questionable
• Shadowing a parent or family member who is a medical professional
• Religious attendance
How long term should activities be?
The length of time that you participate in activities will be scrutinized. Exclusively short-term activities – for example no more than six months in every activity — can be considered a red flag. Lots of short term activities may indicate that the applicant is difficult to work with or lacks commitment. I recommend including long-term (one year or longer) activities, whenever possible. Most successful applicants have a combination of long- and short-term experiences.
What makes a strong activity description?
For each activity description, you have 700 characters to explain what the company or organization was and what your responsibilities included. The best descriptions indicate what you have learned and have strong conclusions that demonstrate a high level of reflection in terms of what the experience meant to you and how you helped others through it. Taking the time to write meaningful descriptions will definitely enhance your chances of acceptance.
For more assistance with the activity section, you are welcome to contact me or my colleagues at Accepted.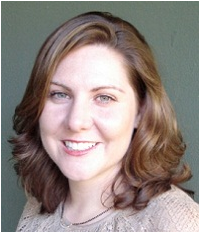 Alicia McNease Nimonkar is an Accepted advisor and editor specializing in healthcare admissions. Prior to joining Accepted, Alicia worked for five years as Student Advisor at UC Davis' postbac program where she both evaluated applications and advised students applying successfully to med school and related programs. Want Alicia to help you get accepted? Click here to get in touch!
Related Resources:
• Ace the AMCAS, a free guide
• Med Applicants: Be Strategic With Your Activities
• How to Choose the Best Experiences for Your AMCAS Application
Last updated on