You've taken the MCAT, completed all the pre-reqs, and maybe shadowed a physician, done some research, and volunteered. Now it's time to make sure you're all in for the last legs of this long journey. In this series, we'll discuss how you can continue to navigate your way to a med school acceptance by analyzing your profile, creating a strong med school application, writing stellar AMCAS and secondary essays, and nailing your interview.
Of course your credentials are extremely important when applying to medical school, but equally important is WHEN in the application cycle you submit your application. The medical school application process is extremely competitive. Since tens of thousands of students apply every year, your success is dependent not only on your academic and extracurricular credentials, but also on the timing of your submission.
AMCAS (the American Medical College Application Service) processes your primary application and forwards the information to the medical schools you select. Even though the deadlines for most schools are in the late fall, it is critical to submit to AMCAS in the early summer (June-July). Late submissions often lead to rejection. If you apply late and are not rejected, you may be placed "on hold," which means a school is waiting to see if they will offer you an interview, not because you lack the credentials, but because all interview spots have already been assigned.
Submission to AMCAS is only the beginning of the process. Following your online submission will be a waiting period while you are "verified." During this time it is critical to have your transcripts (from all schools attended) and MCAT score(s) forwarded, along with your letters of recommendation.
Many students submit their AMCAS application online in June, but then fail to be persistent in the forwarding of other supporting documents. Your application will not be reviewed until it is considered "complete."
Most schools, as well as AMCAS, allow you to check your status online. This is very important; many students have failed to gain admission because of minor details (such as their letters never arrived or arrived in December or an undergraduate institution lost the transcript request).
Check and confirm the arrival of each part of your application package. Successfully completing your application with all supporting documentation during the summer (a year before you want to matriculate) will increase your chances of receiving an interview invitation.
If you're lucky, you will receive secondary applications in the late summer and interview invitations in the fall.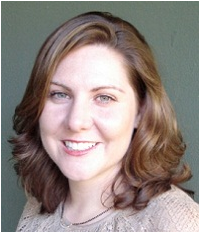 Alicia McNease Nimonkar is an Accepted advisor and editor specializing in healthcare admissions. Prior to joining Accepted, Alicia worked for five years as Student Advisor at UC Davis' postbac program where she both evaluated applications and advised students applying successfully to med school and related programs. Want Alicia to help you get accepted to medical school? Click here to get in touch!
Related Resources:
• Ace the AMCAS Essay, a free guide
• Accepted to Medical School in 2018, a free webinar
• 3 Reasons You Need to Start Working on Your Med School Applications NOW [Video]