Are you seeking an MBA program with a strong record of job placement in the technology industry, consulting, or consumer products? Then the University of Washington Foster School of Business may make an excellent choice for you. One of the rare programs with 4 application rounds, Foster's upcoming deadline is November 15th.
Foster has a vast alumni network from its graduate and undergraduate business programs – 50,000 alumni in total. Many of those alumni are immersed in Seattle, Washington's startup and technology ecosystem – with companies like Amazon.com, EMC, and Microsoft. A full 43% of the class joins the technology industry after graduating.
Foster has two required and one optional essay. My tips are below in blue.
Essay 1: Post-MBA Plans  
Tell us your ideas about what lies ahead for you in your career. What are the gaps or deficiencies currently preventing you from pursuing these potential career paths? How do you plan to use your time in the Foster MBA program to fill these gaps and advance your career? (750 words maximum)
This is a nice amount of space to explain what you've gained so far in your career and what you need to learn to reach your career goals. As with any goals essay, make sure to show the connection between your future goals and the career you have established thus far. At least half of this essay should discuss the gaps/deficiencies in your knowledge and skills and how Foster's curriculum and activities will fill them.
Essay 2:
Inspiring Experience Essay Please tell us about an experience that inspired or confirmed your decision to pursue the MBA. (500 words maximum)
The experience that you share in this essay not only has to have inspired you to pursue the MBA, it needs to inspire the admissions committee to want to meet you! Experiences in which you have stepped out of your comfort zone to lead new initiatives and make exciting impacts will demonstrate that you have the potential to thrive at Foster and in your future career.
Essay 3: Optional essay
Please include this essay if you have additional information that you believe would be helpful to the admissions committee in considering your application. (500 words maximum) –
Most people cannot be summarized in two essays. If that is the case for you, then you should consider submitting this additional, optional essay. Obviously, you can use this space to explain a gap or GMAT/GPA weakness, but if you do so, I recommend sharing some additional information to assuage any admissions concerns. For example, if your Verbal GMAT score is lower than you would have liked, you might consider sharing an example of your strong communication and presentation skills to counterbalance that weakness.
Resume:
Outline your work experience in reverse chronological order. Be sure to include company name, a brief description of the organization (or a web address), your job title, and detailed information about your responsibilities and achievements.
Feel free to use up to three pages for your resume, and include all significant work experience since graduating from high school. Include educational background as well as your activities and community involvement.
This is one of my favorite things about the Foster application: you cannot fit all of your achievements into your application essays or the little text boxes in the application, so go ahead and share details of your accomplishments in your resume. The three-page limit allows you to describe the challenges you overcame and impacts you made in each professional role and in the community.
Video Interview:
You may be invited to complete a short video interview while your application is under review. Video interviews are conducted by Foster MBA Admissions staff and are by invitation only. Once invited, you will have approximately one week to complete the video interview. The video interview allows us to get to know you better, assess your communication skills, and assess your ability to think on your feet. If you are a competitive candidate, you will also be invited to complete an admission interview (details below). If invited to complete both, you must do so in order to remain under consideration for admission to the program.
Many applicants will receive video interview invitations shortly after submitting their applications. A growing trend in MBA admissions is this addition of online automated video interviews to complement the picture an applicant presents of himself in his written application. As with Toronto's Rotman School of Management, Yale School of Management, Northwestern's Kellogg School of Management, and INSEAD, Foster is using the company Kira Talent to implement this element of its application.
Questions are randomly generated by Kira's software from hundreds in its database and are not in any way linked to the content of your application. You may be asked to describe your strengths and weaknesses, for example, or tell about a recent project you initiated at work or even what you do in your free time. You will have 90 seconds to respond and can even press the space bar to stop recording if you finish your response in advance of that limit.
The purpose of the video exercise is, as Foster says, to see how you "think on your feet." However, it also gives the Foster admissions committee a chance to assess your presence and delivery. The admissions office will be judging your ease of speech and personality more than they will be seeking signs of your drive or measuring your ambition during the video exercise. Since more employers are using video as a screening tool, Foster also wants to see how you will appear to a potential employer.  
***Disclaimer: Information is subject to change. Please check with individual programs to verify the essay questions, instructions and deadlines.***
University of Washington Foster School of Business 2017 MBA Application Deadlines:
If you would like professional guidance with your Foster School of Business MBA application, check out Accepted's MBA essay editing and MBA admissions consulting or our MBA Application Packages, which include advising, editing, interview coaching, and a resume edit for the FSOB MBA application.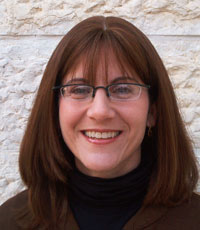 Jennifer Bloom has been a consultant with Accepted for 17 years and is a Certified Professional Resume Writer (CPRW). She is an expert at crafting application materials that truly differentiate you from the rest of the driven applicant pool. If you would like help with your Foster application, Jennifer can suggest a number of options that work with any budget. Want Jennifer to help you get accepted? Click here!
Related Resources:
• Why do You Need an MBA? 
• 9 Do's And Don'ts For Your Application Resume
• 7 Signs An Experience Belongs In Your Application Essay