While this may be a hectic time for you with academic deadlines and national holidays, if you have some free time, I recommend checking out the books recommended below.  They may give you more insight on the various branches of the medical profession and keep you motivated during application season when tensions are running high.
I recommend reading, in alphabetical order by the authors' last names:
Mindset: The New Psychology of Success, by Carol Dweck:  Carol Dweck is a psychology professor at Stanford University. She shares the most interesting aspects of her research in the field of developmental psychology.  Based on her framework there are two main types of mindsets—fixed or growth. Though you may assume that you fall under the category of the latter, you may be surprised after taking her checklist. This book will help you hone your skills in all aspects of your life by taking a fresh look at your own self limiting belief and habits.  
Moonwalking with Einstein, by Joshua Foer:  I was skeptical about this book before I started reading it but it far exceeded any expectations I had about it.  If you're looking to improve your memory, this book details the methods used by international memory championship finalists.  It provides enormous insight on how our memories function and how to maximize their full potential.  I took away several helpful techniques!
Dr. Fulford's Touch of Life: The Healing Power of the Natural Life Force, by Dr. Robert Fulford: This book is an excellent introduction to the field of osteopathic medicine. It was written by Dr. Robert Fulford towards the end of his life, after a long and successful career.  If you are on the fence about applying to osteopathic medical schools, this book just may convince you of the value and unique approach offered through alternative healing modalities, like osteopathy.  It provides a succinct history of osteopathy and introduces you to some of the manipulations used regularly in patient care.  It's entertaining and educational.
Mountains Beyond Mountains, by Tracy Kidder: This nonfiction book was written by a journalist, Tracy Kidder, about the public health work of Dr. Paul Farmer.  He created the nonprofit organization called, Partners in Health.  The book covers Dr. Farmer's life story and his impressive accomplishments in improving global health, beginning with his work in Haiti.  It is inspiring to see how one person can create so much positive change for communities globally with a focus on public health.
Cutting for Stone, by Abraham Verghese: The author of this book is a professor of medicine at Stanford School of Medicine.  Even though it's a fictional novel, it's a riveting read for anyone interested in learning more about allopathic medicine.  Verghese is known for his particular approach to teaching bedside manner.  This book will give you a glimpse into his unique perspective.
I hope that you will consider reading at least one of these books!  You are welcome to post your review of the book in the comments section of this blog.  I would love to know what you think of any of the books recommended.  Or you are welcome to recommend a book!    
Alicia McNease Nimonkar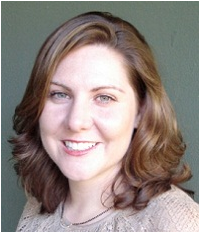 is an Accepted advisor and editor specializing in healthcare admissions. Prior to joining Accepted, Alicia worked for five years as Student Advisor at UC Davis' postbac program where she both evaluated applications and advised students applying successfully to med school and related programs.

Related Resources:
• Navigate the Med School Maze [free guide]
• Must-Read Books for Pre-Meds
• Advice From A Med School Admissions Director