Oxford Said expects its graduates to address the world's great challenges, such as energy and food and water security. Whether such challenges are one's actual focus, the work of a business professional will inevitably overlap with such issues. This reality leads the adcom to seek individuals who understand integrity, who value the program's effort to "burst the business bubble" and bring in non-business perspectives and disciplines, and who are ready to become dynamic leaders into a precarious and uncertain future.
Showing awareness in your essay(s) of these concerns and interests will help you portray fit with the program while highlighting your distinctive attributes.
1. Consider a statistic or trend that shocks you. Why it is important to you and how could it be changed for the better? (Maximum 500 words)
You might at first reasonably think that you should choose a statistic strategically linked to your career goals in some way.  Well, maybe.  Or maybe not.  (You are offered a short space in the online application to present your goals.) What's most important – and it's appropriate to take the adcom at face value and not project hidden expectations – is to pick a statistic that both shocks and has some genuine meaning to you.  That may be related to your career, or it may be completely un-related.  The key is that it be meaningful to you.
Why?  Think about Oxford's stated values.  They appreciate people who are engaged in the world, widely, as it exists, not just in their chosen, focused niche.    
This essay also reveals a lot about how you approach issues and situations, it reveals your thinking.  What triggers your shock and dismay? In determining what actions could be taken to address the issue, how do you approach it?  Where do you look for answers, how do you synthesize your findings?  How do you assess the viability of possible solutions?  
In structuring this essay, keep it simple.  Start with the statistic and describe why it's meaningful to you.  The best essays in answer to this question will convey a freshness of inquiry; reveal some aspect of your interests, concerns, and perspective through the choice of topic and why it's meaningful; and your openness to examining steps that could be taken – you needn't have the perfect answer wrapped up in a bow; you should share the process of exploration.    
2. Is there anything not covered in the application form which you would like the Admissions Committee to know about you? (Maximum 250 words)
The prompt implies that the adcom wants to get to know you as a person. So, take a holistic review of your application – resume, online form, and above essay – and then consider what other aspects of your life and/or experience would be worth sharing in this essay to further illuminate your candidacy. Your application form will likely include brief references to hobbies, community involvements, etc., along with work details.  You can still write about such things here in more depth – after all, the motivation and the details are not covered in the application. Another possibility would be to describe a pivotal/formative professional experience and really show its influence on you – meaningful reflection, not just the facts of the situation. Keep the essay concrete – but DO present insight and DO reflect.  You need to show that you have something to say, to bring to the table.
If you are applying under the 1+1 scheme you also need to submit the following essay:
Explain why you see this as particularly beneficial for you and how it fits with your careers and personal development aims. (Maximum 250 words)
Re-applicants will need to complete the essays mentioned above and another essay on the topic:
What improvements have you made in your candidacy since you last applied to the Oxford MBA? (Maximum 250 words)
If you would like professional guidance with your Oxford Said MBA application, check out Accepted's MBA essay editing and MBA admissions consulting or our MBA Application Packages, which include advising, editing, interview coaching, and a resume edit for the Oxford Said MBA application.
***Disclaimer: Information is subject to change. Please check with individual programs to verify the essay questions, instructions and deadlines.***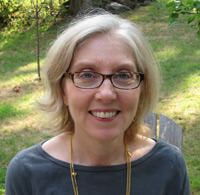 Cindy Tokumitsu has advised hundreds of successful applicants, helping them gain acceptance to top MBA and EMBA programs in her 15+ years with Accepted. She would love to help you too. Want Cindy to help you get Accepted? Click here to get in touch!
Related Resources:
• Different Dimensions of Diversity, a podcast episode
• 4 Ways to Show How You'll Contribute in the Future
• "I'm Smart, Really I Am!" Proving Character Traits in your Essays