Kellogg's EMBA application essay questions may seem deceptively simple. They're short – but complex, and together they draw out a holistic view of you as a person and as a professional, including both what you've done and how you think and perceive. To the extent possible, ground your essays in detail and concrete experience, and use reflection as the thread weaving those details and experiences together into a vivid whole. 
There are no word limits, which may be good – or not (as Linda Abraham has said about long essays and no word limits, "They give you lots of rope…"). The open word limit means you must supply your own discipline. Outline your Kellogg EMBA essays, and start by thinking, not, "Great, I can get everything in," but, rather, "What are the 2-3 most important points I must make in this essay," and stick to those points, with thoughtfulness and depth. Quell the instinct to include "everything." Depending on your expression style and your unique case (e.g. someone with goals at a well-known company will need fewer words to describe the company than someone planning to join a young startup with which the adcom will not be familiar), 400-800 is a good range to target.
Instructions: Please include the essay prompt in bold at the top of the page. Please use 12-point Times New Roman font, line spacing at 1.5 lines and 1-inch margins. 
1. What do you want to achieve in your professional life? What have you already done to get there and how do you think Kellogg can help you?
"What you want to achieve" means your career vision; therefore, discuss the impact you hope to have. Support this vision by, succinctly, discussing your goals in specific terms: likely positions, which company or companies, desired location, and possibly anticipated challenges. Then connect the dots: explain how this stated path will enable you to achieve the vision.
In asking what you have already done to pursue these goals, the adcom is essentially seeking evidence that you are truly committed to this career, and that it's not just something you thought of yesterday. Answering this part allows you to show that you are proactive, strategic, and resourceful. Don't cite everything you've done in this regard, but identify the 2-3 most important things – and what you gained from them. In discussing why Kellogg will be the next important step on that path, link the resources of the Kellogg EMBA to your specific learning and professional needs arising from your planned path. (And keep in mind essay 2, to avoid redundancy.)
2. What is Kellogg's value proposition for you and how will you make Kellogg stronger by being part of our community?
This question gets to how you think, essentially. A poor answer is to select a quality of Kellogg EMBA (e.g., commitment to diversity) and heap praise on it. Rather, identify one or two of Kellogg's characteristics or programs, and then link it to your own experience and goals to show how and why it's valuable to you. The adcom already knows how great the program is; they don't yet know you, and this essay should help them do so.
The contributions can reference your experience from work or outside work; think of what about you would be most meaningful and interesting to prospective classmates. This element of your response is an opportunity to show that you understand the program.
Optional Essay: Please feel free to add anything else that you think the admissions committee would like to know about you. 
This question invites you to present new material that will enhance your application, as well as explain anything that needs explaining (e.g., gap in employment, choice of recommender if not using a direct supervisor, etc.). Beyond such necessary points, if you write about other things you believe are important to illuminate your candidacy, there should be a clear value to the information you're sharing. Finally, keep it short.
If you would like professional guidance with your Kellogg EMBA application, check out Accepted's MBA essay editing and MBA admissions consulting or our MBA Application Package, which includes advising, editing, interview coaching, and a resume edit for the Kellogg EMBA application.
***Disclaimer: Information is subject to change. Please check with individual programs to verify the essay questions, instructions and deadlines.***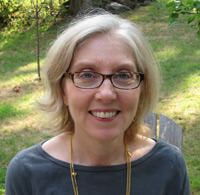 Cindy Tokumitsu has advised hundreds of successful applicants, helping them gain acceptance to top MBA and EMBA programs in her 15+ years with Accepted. She would love to help you too. Want Cindy to help you get Accepted? Click here to get in touch!
Related Resources:
• Excellent Executive MBA Admissions Advice, a podcast episode
• 3 Tips for Writing a Winning EMBA Essay
• EMBA Interview Tips You Need to Get Accepted