Some medical schools like, Johns Hopkins School of Medicine, require a committee letter if your undergraduate pre-professional health advising office provides them. In my experience managing a program that was initially connected to the Office of Admissions, it's a small number of medical schools that prefer the committee letter. In reviewing applications, I found the committee letter as helpful as translating English to English. Personally, I preferred to read the original letters written by the professors, supervisors, mentors, or other recommenders.
Essentially, the committee letter is just a summary of the letters in the packet and at some schools that conduct an interview, an evaluation of the applicant. How detailed can a recommendation be based on one interview or interaction with a person? Mostly, the committee letter relies on the individual letters for content, and they are written by people who have a deeper knowledge and more long-term relationship with the student. It's far more helpful to read evaluations written by people who have taught, supervised, mentored or interacted more extensively (rather than through a single interview) with the student. Every member of a selection committee has a different preference. However, the faculty I worked with tended to prefer the original letters.
Consider the possible pros and cons of applying with or without a committee letter:
Pro's of applying without the letter:
• You can customize your letter packet to each school.
• You can skip the step and process of obtaining a committee letter, which may include an application, interview and take a little more time to collect as the "committee" writes it based on your other letters of recommendation.
• It's not going to have any impact on your application at most medical schools.
Pro's of applying with the letter:
• It can serve as an official endorsement from your campus, if your school provides committee letters only to students who meet specific criteria. Consequently, schools that require committee letters may view their presence or absence as an additional screening tool and a positive reflection on the quality of applicants who have them.)
Con's of applying without the letter:
• At schools like Johns Hopkins School of Medicine, if you are not applying with a committee letter and your campus offers it, you must contact the Dean to request a waiver and permission to apply without it.
• Other schools that require it may have a similar process that you may need to complete before you can apply without it—though it is a small percentage of schools.
Con's of applying with the letter:
• If you send the committee letter to the AMCAS letter service as one packet, you will not be able to customize your letter packet for each school. Many schools have specific requests in terms of what types of letters they prefer to see and how many letters you can submit.
To be as strategic as possible, I recommend to my clients that they cover all their bases by collecting a committee letter as well as each individual letter. This way, when secondaries and letters of recommendation are due (usually at the same time), they will be able to submit the combination of letters that best meets each school's requirements. If you are applying without a committee letter, don't fret, simply research which schools you would need to submit a waiver to or don't apply to them. It's a small number of schools.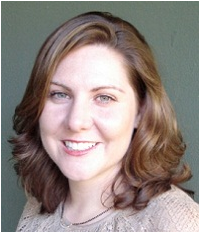 Alicia McNease Nimonkar is an Accepted advisor and editor specializing in healthcare admissions. Prior to joining Accepted, Alicia worked for five years as Student Advisor at UC Davis' postbac program where she both evaluated applications and advised students applying successfully to med school and related programs. Want Alicia to help you get accepted to medical school? Click here to get in touch!
Related Resources:
• 3 Reasons to Start Your Med School Applications NOW
• How to Secure Excellent Letters of Recommendation
• Navigate the Med School Maze: 12 Tips from Start to Acceptance