It is important to focus on your leadership roles and the diversity of your experiences and activities in this secondary application. UCSF accepts students with highly competitive GPA's and MCAT scores so it would be to your advantage to explain any decreases or irregularities in your academic records or test scores, if you have not already done so in your primary application. Be sure to highlight the qualities, experiences, awards and scholarships that set you apart from other applicants.
UCSF 2017 Secondary Application Essay Questions:
1. If you wish to update or expand upon your activities, you may provide additional information below. (500 word limit)
Use this essay as an opportunity to update the adcom on your current activities. Focus on the diversity of your commitments—in leadership, volunteering, tutoring, mentoring, as well as your academic, cultural, musical, athletic and professional interests. If you have long-term commitments to organizations, discuss your years of service and continued commitment. What sets you apart as an applicant? Strategically bring their attention on the strengths that you have not covered in the primary application.
2. Applicants are interviewed by invitation only. Please note that we do not conduct regional interviews. Interviews are scheduled from September to February (days vary). Please let us know if you will be out of the country during the interview season. (300 characters)
It's only necessary to respond to this question, if you plan to be out of the country anytime from September to February. If yes, briefly state the dates and reason.
***Disclaimer: Information is subject to change. Please check with individual programs to verify the essay questions, instructions and deadlines.***
If you would like professional guidance with your University of California, San Francisco School of Medical application materials, check out Accepted's Medical School Admissions Consulting and Editing Services, which include advising, editing, and interview coaching for your application materials.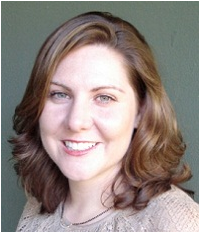 Alicia McNease Nimonkar is an Accepted advisor and editor specializing in healthcare admissions. Prior to joining Accepted, Alicia worked for five years as Student Advisor at UC Davis' postbac program where she both evaluated applications and advised students applying successfully to med school and related programs. Want Alicia to help you get accepted? Click here to get in touch!
Related Resources:
• School-Specific Secondary Application Essay Tips
• How to Write Succinct Secondary Essays
• Put the Med School Application Puzzle Together: Advice from C. Foote