The ethnicities that are considered Underrepresented in Medicine (URM) include: Latino, African American, Native American, Laotian and Hmong as well as a few other groups.  If you are from one of these groups, it would help your application to demonstrate your connection to these communities and your fluency in the languages which are most sought after in the medical field. Even if you are not considered URM, any involvement volunteering or supporting the education and health of people from these groups would impress a selection committee given your interest in social justice and dedication to serving diverse communities—regardless of your background.  
If you are thinking of highlighting your URM background, I recommend considering the following strategies in your application:
1. Disclose your ethnicity in the biography section. Many students don't want to make a fuss about their ethnicity. It can be helpful to disclose this information—especially if you are considered a URM. It will only help your application. Research has revealed that the more diverse a student's medical class is, the better his or her training in cultural competence. Diversity is highly valued by medical schools for this reason. They are training physicians who will reflect the diversity of the communities that they will serve.    
2. Get involved in clubs and groups on your campus that celebrate diversity. To demonstrate confidence and pride in your cultural background, you can take classes to learn more about it and/or get involved with groups that educate others on your campus. While it can be difficult to study topics like slavery, it is important to understand the socio-political and historical factors that relate to our understanding of ethnicity and diversity today. If we are not part of the solution, then we are part of the problem. You can take responsibility by becoming an educated citizen by studying your own heritage as well as others.      
3. Volunteer in medically underserved communities. If you speak another language or want to improve the health of others, you may want to volunteer in medically underserved communities. It's often one of the best experiences that students have—in learning to put others first. Many students describe their volunteer work as becoming pivotal in their decision to pursue medicine, especially when they are struggling academically. Volunteer work can help you to focus and to see how much you can positively impact others.
4. Write about how your background and/or work has influenced your career goals. In your personal statement, you can integrate how your background, knowledge of diversity, campus involvement and volunteer work has influenced your decision to go into medicine. It will be easier to demonstrate what you hope to accomplish in your career, if you have already gotten involved in community service. Start early!  It can make all the difference.
For six years, I served as the program director for the UC Davis School of Medicine Postbaccalaureate Program.  My area of expertise is working with students who are considered URM.  If you would like more guidance, I would be honored to assist you. Or you are welcome to work with one of my colleagues, if I am no longer accepting new clients. It can be helpful to have an outside perspective to guide you through the application process.  I wish you success!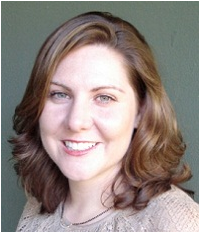 Alicia McNease Nimonkar is an Accepted.com advisor and editor specializing in healthcare admissions. Prior to joining Accepted, Alicia worked for five years as Student Advisor at UC Davis' postbac program where she both evaluated applications and advised students applying successfully to med school and related programs.
Related Resources:
• The Quick Guide to Admissions Resumes
• 5 Reasons Why Med Applicants Should Volunteer
• Approaching The Diversity Essay Question