There has been an interesting shift in medical school admissions for applicants whose parents are doctors. In 1989, these applicants were 15% more likely to get into medical school (research citation below). When I first became involved in admissions over ten years ago, students who had a physician for a parent were more likely to get accepted into medical school. Ten years later, the opposite is true. In the last few years especially, I have found that these applicants are less likely to get into medical school. Those who are accepted have some interesting similarities.
These applicants:
1. Demonstrate an independent interest in medicine
Rather than working at their parent's private practice or exclusively assisting them locally or abroad, these students seek out clinical experiences that they have a genuine interest in and complete on their own.
2. Go above and beyond the average activities required of an applicant
Since these applicants do have an unfair advantage in having access to opportunities that other premed students do not, they can set themselves apart by seeking out leadership, community service, research and clinical activities as early as possible and putting in more time than the average applicant to demonstrate their commitment. They do have something to prove.
3. Clarify their unique career goals and academic interests in their application essays
With a front row seat to a parent's medical practice, these applicants understand what the profession entails on a daily basis. Having witnessed the hard work and sacrifices that are required, they articulate how and why they are personally well suited to this profession. The more unique and specific the career goals and academic interests, the better—because they will come across as more authentic.
4. Apply because they genuinely want to become doctors—not because of family pressure
In essays and interviews, it is fairly easy to identify the applicants who are applying for personal reasons and not family pressure. Those who are maintaining a legacy rather than entering medicine because it is their calling lack motivation, usually throughout each step of the process. These attitudes reveal themselves in the language used in essays and micro expressions given at interviews.
If you are applying for a combination of reasons, it can help to identify and sort these reasons so that they don't surprise you later. When we are not aware of our emotions, we can surprise ourselves. In the stress of an application process, surprises can lead to ambivalence or mixed signals that will derail your application. Take some time to examine your motivations and assess whether they are strong enough to see you through a lengthy application process. For more assistance, you are welcome to contact me or my colleagues at Accepted.
Citations:
Lentz, Bernard F. and Laband, David, N. "Why So Many Children of Doctors Become Doctors: Nepotism v. Human Capital Transfers."  The Journal of Human Resources, Vol. 24, No. 3, 1989, pp 396-413.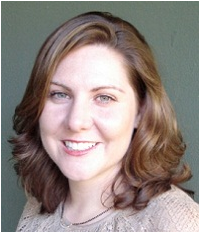 Alicia McNease Nimonkar is an Accepted advisor and editor specializing in healthcare admissions. Prior to joining Accepted, Alicia worked for five years as Student Advisor at UC Davis' postbac program where she both evaluated applications and advised students applying successfully to med school and related programs. Want Alicia to help you get accepted? Click here to get in touch!
Related Resources:
• Navigate the Med School Maze: 12 Tips From Start to Acceptance
• Passion = Action + Dedication
• How to Prove Character Traits in Application Essays