As of May 1, 2017, AACOMAS will be calculating all grades into their standard GPA calculation for all applicants. This means that if you received an F or D in a course and retook it for a higher grade, AACOMAS will include all attempts in your GPA. In the past, they would only calculate the last attempt. It was a generous policy, and many students became significantly more competitive applicants because of it. For students applying in the 2017-18 cycle, the GPA that appears on the processed AACOMAS application will include all coursework, even repeats. This approach is similar to AMCAS' evaluation of GPAs.
This change in policy is important for you to know for several reasons:
1. If you were relying on the AACOMAS grade policy to increase your GPA, you may need to reconsider applying this cycle so that you can take postbaccalaureate coursework to become a more competitive applicant.
If your cumulative or science GPA is below a 3.0, and does not have an increasing trend, it would be better for you to complete postbaccalaureate coursework to increase the likelihood of acceptance. For more information on postbaccalaureate programs, please see my book, The Definitive Guide to Premedical Postbaccalaureate Programs.
2. If you have not retaken the courses in which you received a failing grade, it will still only help you to do so despite AACOMAS' new policy.
Even though, the failing grade will be calculated into your GPA, it demonstrates determination for you to retake a course and earn a higher grade. While your GPA will only increase a little by repeating a course, it says more about your character and determination when you show the courage to improve. Not retaking a course in which you received a failing grade can be a deal breaker.
3. Keep in mind that your application will not be judged on GPA alone, unless it is below competitive standards, 2.7 or lower.
When applying to medical school, it can be easy to fixate on every single detail of your application and to worry about whether those numbers are competitive enough. Remember, the schools will be evaluating your application holistically—taking into account your essays, activities, awards and all other sections. Do your best on each and every section.
For more individualized advice and assistance, you are welcome to contact me or one of my colleagues at Accepted. We would be delighted to assist you with the application process, one step at a time!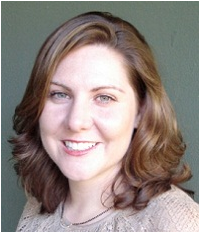 Alicia McNease Nimonkar is an Accepted advisor and editor specializing in healthcare admissions. Prior to joining Accepted, Alicia worked for five years as Student Advisor at UC Davis' postbac program where she both evaluated applications and advised students applying successfully to med school and related programs. Want Alicia to help you get accepted? Click here to get in touch!
Related Resources:
• 12 Postbac Recommendations
• How to Improve Your GPA to Become a More Competitive Med School Applicant
• GPA Issues When Applying to Med School: What to do With a "W"
Last updated on