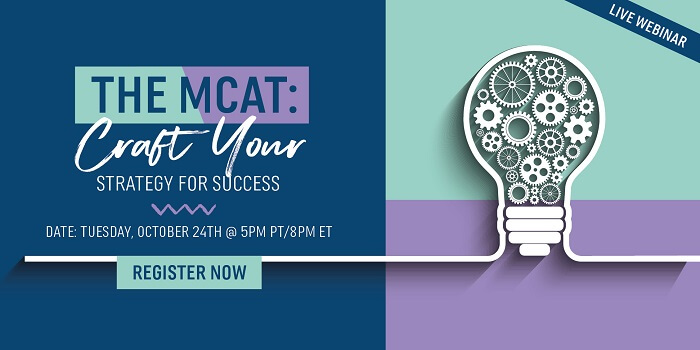 Will you be ready on MCAT day? We think it's best to go into the exam feeling confident that you're ready to do the best you possibly can – and that requires effective preparation. How can you be sure if your test prep strategy is the right one for your needs?
To help you create an effective, personalized MCAT prep strategy, we've partnered with our friends at NextStepTestPrep to bring you our new webinar, The MCAT: Craft Your Strategy for Success. In just one hour, you'll learn how to devise a customized approach to your test prep – no one-size-fits-all strategy for you! You'll also learn which resources can help you as you chart your path to MCAT success.
There's still time to sign up – don't miss this opportunity!
Last updated on