If you are planning on applying to medical school Summer 2017 or 2018, it's time to make some decisions about when you will take the MCAT, if you have not already done so. Since the exam carries so much weight, identifying and following through with a strategy that will work for you can help you become a more competitive applicant.
There are several factors to consider in making a decision about when to take the exam:
IDEAL: Take the exam when you have time to focus only on studying for it.
Start by taking a practice exam to determine exactly how much time you will need to prepare for it. The lower the score, the more time required to prepare. Use the data to guide your decision about how much time you will need to prepare. Keep in mind that you will need less time to prepare if you are able to focus all of your time and energy on it.
LESS THAN IDEAL: Submitting your application before you have received your MCAT score can be risky.
If you are uncertain about applying Summer 2017, it's far better to take the exam when you are ready and to know your score before you submit your medical school application. You really only have three chances to apply before your application becomes taboo. By the fourth time you apply, less attention is given to it. To get accepted, apply after you have earned a competitive score.
NOT RECOMMENDED: Preparing for the MCAT while taking a full course load and applying can jeopardize your MCAT score, your GPA and the quality of the application you submit.
Given the time commitment required to complete all three of these tasks, it's not advisable to attempt them all at the same time. I have seen students try year after year, only to become frustrated with the results. Protect your test score, GPA and the quality of your application by developing a timeline that does not have you working on all three tasks at the same time. Create a timeline that allows you to work sequentially – a realistic timeline that will work for you based on your responsibilities and time commitments.
Given the new exam dates, I recommend taking the exam no later than June, if you are applying Summer 2017. Taking the MCAT any later may hold your application up, if the schools are waiting on your test score. However, if you are applying Summer 2018, you are welcome to take the exam anytime next summer to receive your score early.
If you must take the exam in June or July of the summer that you are applying, use your practice test scores to guide you regarding when to take the exam and submit your application. If you use each practice test to identify areas of weakness that need more study and you see improvement with each subsequent test score, then you can plan on submitting your application before you receive the final score—only if you are a confident test taker and see consistent improvement. If you have a history of test anxiety or little to no experience with standardized testing, I don't recommend taking a chance by submitting your application before knowing your score. Ultimately, your score should guide your decision about which schools you'll apply to.
Slow and steady wins the race. While you may feel eager and anxious to get the process started, take a practice exam. Use the scores to help you decide how much time you will need to prepare. Once you have determined the time required, choose a date that fits your timeline. Throughout your preparation, take regular practice tests to help guide your study but also to identify whether you can stick to your original timeline or if you need to change your test date. For more guidance, you are welcome to contact me or one of my colleagues to create a personalized strategy that will work for you. I wish you success!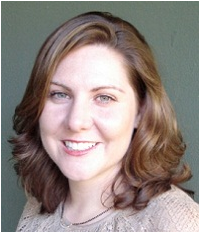 Alicia McNease Nimonkar is an Accepted advisor and editor specializing in healthcare admissions. Prior to joining Accepted, Alicia worked for five years as Student Advisor at UC Davis' postbac program where she both evaluated applications and advised students applying successfully to med school and related programs. Want Alicia to help you get accepted? Click here to get in touch!
Related Resources:
• A Cure for MCAT Anxiety and Lots More MCAT Advice
• Tips For Applicants With A Low MCAT Score
• Can You Submit Your AMCAS Application BEFORE Taking the MCAT?