If you like the idea of constantly being thrown into the decision maker's role, using the case method to navigate real-life business situations, then you may want to consider applying to the University of Virginia's Darden MBA program. Darden is the second-largest case publisher in North America, and because of Darden's commitment to the case study method, a Darden student will examine over 500 business cases throughout the course of their 2-year Darden MBA studies.
Many applicants will make the mistake of sweating over their one Darden application essay and then carelessly complete the rest of the application form. Darden actually has several short answer sections in its online application that provide applicants more room to demonstrate to the admissions committee that they are a great fit with the Darden program. Here are all of the questions that Darden asks in its application, with my tips in blue.
Tell us what you would want your learning team to know about you. (100 words max)
Darden is one of the smaller MBA programs, with 324 students in the class of 2016. That class size means that every single students needs to be congenial: there's just no room for a jerk at Darden. Applicants who share an example here of contributing to a team – during a difficult situation, through a crisis, or just with a specific set of talents or personality traits – will be offering the Admissions Committee the opportunity to truly envision them in a Darden learning team.
If you could go anywhere in the world with Darden, where would you go and why? (50 words max)
Darden has an array of international experiential learning programs and expects every one of its students to take part in at least one global opportunity during their 2 years in the program. This is a very small space, so applicants should use it to identify a location somewhere in the world that excites them, then explain the unique opportunity to learn or make a difference that they envision there.
Charlottesville has a renowned film festival, book festival and vibrant music scene. What is your favorite film, book or song? (15 words max)
There's no room to explain your choice here but you can pique the Admissions Committee's interest with your selection.
List up to three hobbies or interests you enjoy in your free time. (10 words each)
Do you run for an hour every day (showing your drive and commitment)? Do you enjoy preparing elaborate meals for friends and relatives every weekend (showing your sociability and creativity)? Here's your chance to give the Admissions Committee some insight into what you do when you are not at work so they can start imagining the role you will play on campus.
What is your short-term, post-MBA career goal and why? (150 words)
You have room here for 2 small paragraphs to explain your expected path after you graduate from Darden. If your goals are seen as unachievable – for example, investment banking or consulting industry aspirations despite having a low GMAT score or a pharmaceutical general management ambition despite having no background or education in that field – then you will have weeded yourself out of the class. Darden also has a few fields to which they send most of their students; if you wish to stray greatly from them, you will need to demonstrate your ability to tap your own connections and network to help pave that path – as 15% of 2015 Darden graduates did.
:Describe the most important professional feedback you have received and how you responded to this feedback. (500 words maximum)
Darden's Assistant Dean of Admissions Sarah Neher has a nice explanation of what kind of story they are looking for in this video. She is very clear that applicants need to select a situation from their professional experiences and demonstrate that they listen to their managers about how they can improve their performance.
There are two ways that applicants can approach this essay to find the right example worth sharing. The first is to try to refer back to your performance reviews or any particular conversations you had with a professional mentor or manager to remember some of the feedback you received. The second is to think about some of the greatest stretch roles you have pursued and think backward to the mentor or manager who nudged or encouraged you to pursue them. You can find more guidance on demonstrating the ability to accept feedback here.
Optional Essay: Darden also offers applicants the opportunity to share additional information in a short 250-word Additional Comments space:
If there is further information you believe would be helpful to the Admission Committee, please provide it.
If you have any gaps in your experience, you may address them here. Alternatively, you may use this space to share your affinity for Darden or any details from your background that will entice the Admission Committee to meet you.
A final note:
Darden's online application form has no word limit for your job description in the Employment History, and a 1500-character limit to describe each activity in the Community Activities Since College section. While I would not recommend detailing every single project you've worked on in these sections, these spaces do certainly allow more detail than many other schools' applications, which tend to be more parsimonious with their character limits in these sections. I recommend using some of the allotted space to describe your most significant initiatives, roles, and impacts to compensate for the limited essay space.
***

Disclaimer

: Information is subject to change. Please check with individual programs to verify the essay questions, instructions and deadlines.***
UVA Darden 2017 Application Deadlines:
All applications for the full-time, residential MBA are due by 12:00 p.m. EST (noon) on the deadline day. All decisions are released at 12:00 p.m. EST (noon) on the decision release day.
If you would like professional guidance with your UVA Darden MBA application, please consider Accepted's MBA essay editing and MBA admissions consulting or our MBA Application Packages, which include advising, editing, interview coaching, and a resume edit for the UVA Darden application.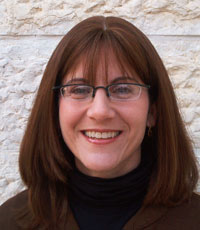 Jennifer Bloom has been a consultant with Accepted for 17 years and a Certified Professional Resume Writer since 2005. She is an expert at crafting application materials that truly differentiate you from the rest of the driven applicant pool. If you would like help with your applications, Jennifer can suggest a number of options that work with any budget. Want Jennifer to help you get accepted? Click here!
Related Resources:
• 3 Hacks to Transform Your MBA Application [webinar]
• How to Get Started on Your Personal Statement with One Easy Technique
• How Do You Deal with Criticism? MBA Admissions Committees Want to Know