The Ross EMBA essay questions are straightforward and succinct. Your essays should embody these qualities – and indeed they'll have to be succinct, given the 400-word length limits. Taken together, they provide both a forest-level (essay 2, goals) and tree-level (professional achievement) view of your career. Both also reflect you as a person and an individual. Each question gives a specific lens through which to focus and shape your answer. Thus, while you address the two questions' particular points and nuances, keep in mind the larger picture of your career and your character that they portray together.
1. What is your proudest professional achievement? (up to 400 words)
Although this essay asks you to discuss your proudest professional achievement, it also, indirectly, is personal, because what is important to you in any area of your life reflects your values, your concerns, your interests, your passions. Accordingly, even though the question doesn't ask it, I suggest clarifying WHY the chosen achievement is your proudest. It might even be a phrase or sentence, but "why" is what will ultimately make it resonate. I suggest selecting a more recent achievement, if there is one that can rise to the superlative (proudest) level, as it's a chance to show the reader your impact in a higher-level context that you'll also be bring to the "EMBA table." If it's an older experience, it should be truly pivotal, and perhaps add a sentence about how the experience has influenced you going forward. With only 400 words, keep the structure simple – start with the story and just tell is directly, saving the words for detail here and there rather than editorializing.
2. What are your career goals and how will a Ross MBA help you achieve these? (up to 400 words)
You may want to start by discussing, briefly and engagingly, your current career situation. Then explain how you'll move on to your future goals. In describing your goals at any given point, indicate why you are taking that step or pursuing that role. Give more detail about the roles you plan immediately post-MBA and the several years following; it should include specific positions, company, scope of responsibilities, and desired impact (i.e. what your desired "footprint" in that role would be). Longer-term goals need less detail, but they should present a clear direction, building on the earlier roles.
In discussing how the program will benefit you, be specific: describe what skills and knowledge you need, and how the program meets those needs. Also refer to the structure and special features of the program that are most important to you, detailing how they will support you and your goals.
If you would like professional guidance with your Michigan Ross EMBA application, check out Accepted's MBA essay editing and MBA admissions consulting or our MBA Application Packages, which include advising, editing, interview coaching, and a resume edit for the Michigan Ross EMBA application. 
***Disclaimer: Information is subject to change. Please check with individual programs to verify the essay questions, instructions and deadlines.***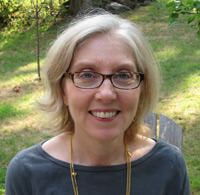 Cindy Tokumitsu  has advised hundreds of successful applicants, helping them gain acceptance to top MBA and EMBA programs in her 15+ years with Accepted. She would love to help you too. Want Cindy to help you get Accepted? Click here to get in touch!
Related Resources:
• Ace the EMBA, a free guide
• 5 Key Qualifying Factors the EMBA Adcoms Look For
• 3 Key Ways to Stand Out Through Your EMBA Essays