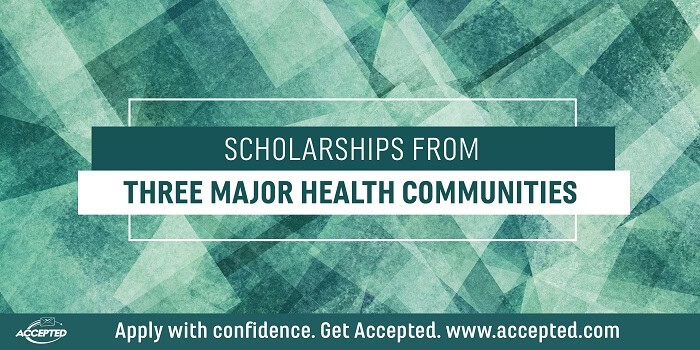 During my four years at the UCLA Scholarship Resource Center, I learned how to work carefully with a diverse group of students through the flexible concept of "community." In order to connect students with as many scholarship resources as possible, we had to go through a relatively awkward phase of "getting to know the student" that often felt superficial and strange.
Rather than ask students direct questions about their own sense of identity, background, and health issues, I have spent a lot of time explaining how the current United States scholarship landscape has developed around incredibly diverse definitions of "community." Through discussions about shared experiences, perceived commonalities, and empathy for others, I was able to elicit aspects of my students' individual, lived experiences without constantly having to resort to questions like "what makes you stand out?" and "how are you different?"
This kind of exercise, which de-emphasizes uniqueness, has really helped me to address complex personal and painful experiences with health issues like cancer, mental health, and chronic conditions or disabilities, which rarely ever come up in initial discussions about eligibility for scholarships. Most people are private about their health, and while there is increasing openness about health issues, many of those experiences are still relatively hidden in mainstream narratives.
Health as a communal, shared experience
But the truth is that health issues cut across many levels of society and often appear in a variety of racial, ethnic, and cultural communities. People rarely realize that their own experiences with hospital environments, whether as a caregiver, patient or survivor, can connect them to others who care very much about acknowledging shared experiences.
Many individuals, foundations, and research initiatives have created scholarships to encourage a broad sense of social belonging through specific medical experiences and responsibilities.
Engaging with your health community
There are three ways for scholarship candidates to engage with these health communities:
As a survivor, or person currently affected by one such condition.
As a family member or caregiver for someone who is or was affected by one of these conditions.
As a future or current practitioner, researcher, social scientist, or psychologist in a field related to the diagnosis, treatment, and overall care for patients, or the study of social dynamics related to one or more of these health conditions.
Navigating Cancer Communities
Like most academic fields of research, large institutions or national organizations like the American Cancer Society have been built to advocate for communities who face prevalent health conditions. While these types of organizations may not be directly responsible for distributing scholarships, they act as hubs of information related to all aspects of the fields of expertise that they represent. If the website is too large to navigate easily, simply input the words "scholarship," "fellowship," and/or "grant" in the search bar. By utilizing the option to conduct searches on specialized information hubs like the American Cancer Society website, you will likely find a list of compiled resources, or blog entries related to members of the community who have won or distributed scholarships in the past.
There are a number of resources that have been created in memory of the many individual lives lost to cancer. Families and friends create organizations in a variety of different ways. Some, like the Friends of Scott Foundation, represent the wishes of one family, and others, like The Ulman Cancer Fund for Young Adults (ages 15 – 39), act as large host foundations for a number of specific scholarships.
Listings about these types of scholarship organizations appear on numerous sites around the internet, but such sites aren't always up-to-date. Often the links attached to lists compiled online are not active, but an inactive link is not a sign that the related annual scholarship no longer exists. The best way to get the most accurate information about each of these possibilities is to find the original source, which is likely a website that is directly related to the family, foundation, or scholarship fund itself.
Due to the great variety of ways in which cancer manifests in human lives, some community funds are more directed towards specific types of cancers or lived experiences than others. But many scholarships for those in the cancer community, like the Pink Ribbon Scholarships, go towards supporting the family members of former and current patients. There are also numerous opportunities, like The American Brain Tumor Association's Medical Student Summer Fellowships, that fund cancer-related research projects.
The people who come together around pervasive and interruptive health conditions like cancer truly understand that illnesses affect several individuals beyond the patient. The same can be said about mental health communities, and people who gather around the experience of chronic conditions or disabilities.
Exploring Mental Health Communities
Like cancer, mental health conditions come in a variety of forms and lived experiences. The American Psychological Association (APA) and the National Alliance of Mental Illness (NAMI) represent communities who work with or are affected by a range of mental health issues. Like the American Cancer Society, these organizations serve as useful hubs of information for those who are seeking related resources. Local chapters of NAMI exist all over the country, and serve as smaller foundations that can host locally donated funds. The California chapter, for example, provides funding for anyone interested in mental health to join an annual statewide conference through the NAMI California Conference Scholarship. Furthermore, a number of organizations related to mental health have also decided to partner with NAMI in order to create scholarship opportunities like The Healthline and NAMI Stronger Scholarship.
Beyond generalized scholarships related to the entire community of mental health illnesses, there are several more specific resources related either to the exact diagnoses, or to proposed research in certain mental health fields like psychology, psychiatry, or neuroscience. The American Psychological Association offers a number of scholarship opportunities for graduate students to pursue related research, but to access these applications students must already be affiliated with a university that allows them to sign into www.apa.org, which is more restricted than the public internet.
However, there are also a number of scholarships that cater to students who are planning to pursue careers in counseling, like the NBCC Rural Scholarship, or to those who wish to conduct research or community advocacy work related to the social impacts of mental illness. The latter group includes scholarships like those offered by The Melanie Foundation.
Communities Related to Chronic Conditions and/or Disabilities
There is a lot of crossover between the communities that care about students who wish to generate informative research, and change social attitudes towards both mental and chronic health conditions, as well as disabilities. For example, the American Psychological Association also hosts large scholarships like the Scott and Paul Pearsall Grant ($10,000), which supports graduate student work to "increase the public's understanding of the psychological pain and stigma experienced by adults living with visible physical disabilities."
Furthermore, large non-academic organizations like Lime Connect offer scholarships for people who have all types of disabilities, and this term may include chronic mental health conditions. Like many, this organization defines eligibility requirements related to having a disability as follows:
A student with a visible or invisible disability is defined as someone who has, or considers themselves to have, a long-term, or recurring, issue that impacts one or more major activities that others may consider a daily function; this definition also includes the perception among others that a disability exists. We know that 90% of disabilities on campus are invisible, and candidates with all disabilities are encouraged to apply.
Lime Connect is well known for partnering with large companies like BMO Capital Markets, Google, and PWC to offer large scholarships for undergraduate and graduate students with disabilities who study computer science, or accounting, engineering, math, finance and economics.
There are also many types of individual scholarships that generally categorize themselves as "disability" scholarships, but the exact type of disability, or relationship between one's career goals, course of study, lived experiences, and disability is entirely up to those who have created these opportunities.
Just to give a sense of the great diversity of these scholarships, I've included a sample list below:
The Addiction Awareness Scholarship ($10,000)
NBC Universal Tony Coelho Media Scholarship ($5,625)
The Lighthouse Guild for the Blind ($12,000)
First Responders Children's Foundation General Scholarship ($5,000 – $20,000)
UCB Family Epilepsy Scholarship Program ($10,000)
Up-to-date research matters
Of course, the possibilities I've listed here represent an arbitrary selection from many more that exist online, and the links in this post will likely expire soon. There are many ways to navigate organizations that actively engage with different aspects of cancer, mental health, and chronic illness.
The communities who have encountered these conditions understand a lot about what people go through as they face diminished health in their families. Members of these communities have spent a lot of time organizing around the concept of collective financial, emotional, and social support. It may feel a bit uncomfortable to navigate these resources, but if you do, your sense of community will grow and you will also be able to reduce the cost of your education.
Connecting with a community that shares your health experiences can be the key to landing a scholarship! If you need help searching for and applying to scholarships, or with any other aspect of your application, an Accepted advisor can help! Browse our catalog of services and work one-on-one with an expert consultant who will help you GET ACCEPTED.
By Rebecca Lippman, Accepted consultant. Prior to working at Accepted Rebecca worked as a Student Affairs Advisor at the UCLA Scholarship Resource Center. She has taught undergraduate and graduate students how to write large grant applications for grants awarded by organizations such as Fulbright Student Program, Gates Cambridge Scholarship, Knight-Hennessy Scholars, Ford Foundation, Paul & Daisy Soros Fellowship for New Americans, and the National Science Foundation. Rebecca has a masters degree from University of Cambridge, and is currently pursuing a PhD in Comparative Literature at UCLA.
Want Rebecca to help you get Accepted? Click here to get in touch!
Related Resources:
• 5 Fatal Flaws to Avoid in Your Grad School Statement of Purpose, a free guide
• Awards! Grants! Scholarships! Oh My! a podcast episode
• How to Perform an Effective Scholarship Search