Do you want to help your pre-med child get into med school…without having to nag or stress them out? This series has loads of concrete, actionable advice that will help your premed discover their competitive advantage and get accepted!
The MCAT terrifies most students. Rightly so; it's a grueling exam that requires enormous dedication while preparing for it. Naturally, your child will require a lot of support during this process.  After spending years assisting students in achieving high scores, I recommend the following methods of providing assistance:
1. If possible, encourage your premed to focus only on preparing for and taking the MCAT.
In my experience, students who tried to take classes while studying for the MCAT hurt either their GPA or their MCAT score, or in worse case scenarios—both. Supporting your premeds financially and giving them the time to study can increase their score substantially. Give them the permission and means to study exclusively for this exam.
2. Assist your child in selecting a test prep program.
Students do better who have guidance from experts or expert testing systems. Take some time to help your son or daughter choose a program or combination of resources that will work for them, based on their individual needs.
3. Recommend that they evaluate their progress on a regular basis.
Taking full, timed practice exams under similar conditions provided at the testing centers will allow your premeds to maintain control over their study approach and become comfortable with the testing environment. If they are scoring higher in Bio than Verbal, this information should guide their focus. (They should then study more Verbal.) Often, it's scary to study what we don't know or don't understand, but identifying these gaps and attacking them is the best path forward. This information often inspires discipline.
4. Suggest daily reading on a device.
It is well-documented that people read more slowly on a computer screen. By reading electronically for at least an hour a day, your premeds can dramatically improve their reading speed. Encourage them to do so. This increased speed will directly translate into their ability to earn a higher score since they can complete more questions in less time.
5. Encourage healthy eating to improve focus.
Eating a diet high in protein and low in sugar that creates less spikes and crashes in blood sugar levels can actually improve our ability to focus. On such a lengthy exam, eating well during test preparation and in the days leading up to the exam as well as during the exam itself can be critical. We perform better when we eat well. Just ask any Olympians or coaches about their diet!
6. Promote a consistent sleep routine.
Most students have learned to cram before exams during college. This is a terrible way to study. Research proves that a significant lack of sleep is similar to trying to function under the influence of alcohol. I have heard countless stories of students testing new sleep medication the night before the actual MCAT and having to struggle to stay awake during the exam or not getting any sleep. Ideally, encourage your premed to maintain a regular study schedule and to avoid cramming. Even taking a few days off before the exam to rest can be a good idea for some students to let the information settle.
7. Check on car maintenance.
Another issue that is easy to avoid is car trouble the morning of the MCAT. If you can, make sure that your son or daughter has a vehicle in good condition to make it to the test.  Even better, driving with them to the test center a week before the exam to test the route could also be helpful. It's the basics that trip most people up because they are too busy studying to think about the practical issues of getting to the exam and taking good care of themselves in the process. Even simply reminding them of these things can help prevent a disaster!
8. Encourage but don't insist or pester.
Your premed children are adults. They need your support – not meddling, pressure, or conflict. With all the above suggestions, don't nag or over-do it.
As the parent of highly motivated premeds, these are some practical ways that you can assist them in preparing for the MCAT. It may be frustrating at times to see them under so much pressure, but you can help by simply being there for them and continuing to cheer them on. Every minute counts before this exam! When they do receive their scores, let them approach you when they are ready to discuss them and their next steps.
For expert assistance other than test prep, you are always welcome to contact the experienced professionals at Accepted for help!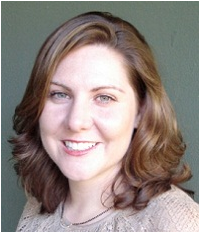 Alicia McNease Nimonkar is an Accepted advisor and editor specializing in healthcare admissions. Prior to joining Accepted, Alicia worked for five years as Student Advisor at UC Davis' postbac program where she both evaluated applications and advised students applying successfully to med school and related programs.

Related Resources:
• Navigate the Med School Maze, free guide
• A Cure for MCAT Anxiety and Lots More MCAT Advice, podcast
• Parents of Premeds: How Much is Too Much Help?