The Cambridge Judge MBA program is a one-year program with a small class of 170 students. The education is internationally focused as only 8% of the class is from the UK and one-third of graduates stay in the UK upon graduation. While another 12% stay in Western Europe, a full 28% embark on post-MBA careers in Southeast and East Asia, 11% in North America, and over 6% in the Middle East and Africa. The Judge MBA is a very experiential program, with two required live client projects that immerse students in companies in the UK and around the world.
Judge is seeking applicants with proven academic abilities, ambition, the ability to thrive under pressure, international experience, and strong interpersonal skills. So use your essays to demonstrate that you have these qualities, but keep in mind that Judge is one of the few programs that is extremely strict about its word limits: not one additional word can be entered into the essay spaces beyond their word limits.
Here are Judge's questions, with my tips in blue below.
1. Career Objectives:  Please provide a personal statement. It should not exceed 500 words and must address the following questions:
• What are your short and long term career objectives and what skills/characteristics do you already have that will help you achieve them?
• What actions will you take before and during the MBA to contribute to your career outcome?
• If you are unsure of your post-MBA career path, how will the MBA equip you for the future?
This is a straightforward goals essay. Strong essays will demonstrate clear goals, insight into what skills you need to gain to succeed in those roles, and an understanding of the Judge curriculum and other campus activities that will help you acquire those skills.
I personally love the phrasing of this question because for some applicants this is the first notification that they need to take an active role in their post-MBA job search. Only 61% of Judge graduates credit the school's career services office with helping find their post-MBA job. The rest of the class landed their roles through a combination of networking, using LinkedIn, professional headhunters and even traditional responses to advertisements. The admissions office cannot accept students who expect the school's name and career services office to open every door for them, so applicants need to demonstrate in this essay that they are comfortable with that reality.
2. What did you learn from your most spectacular failure? (up to 200 words)
To fail, you must take ambitious risks. This is a very concise space to demonstrate that you acknowledge and learn from your mistakes. I've seen first drafts where applicants wrote about failures that were completely out of their control or essentially blamed other people for the failure. These do not make good failure essay topics since they will not demonstrate your maturity or your openness to learning. Choose an example in which you could have done better and then show that you've internalized that lesson.
3. Describe a situation where you had to work jointly with others to achieve a common goal. What did you learn from the experience? (up to 200 words)
This is your opportunity to demonstrate your interpersonal skills, and possibly your international team leadership and ability to thrive under pressure. For this essay, show the challenges of both the project and the personalities and how you leveraged the latter to solve the former.
4. Additional Information About You: Please provide information on any aspect of your candidacy that requires further explanation, or information that you would like the Admissions Committee to know. (300 word limit)
I personally always recommend taking advantage of optional essay space when offered it. This would be a great opportunity to share more about your international experiences, your interpersonal skills, or your activities outside of work.
One additional area to expand beyond the tight word limits of Judge's essay questions is within the job description boxes in the application form: Judge allows nearly 2500 characters for your responses to your greatest challenge and accomplishment in your current company, so you can share details that provide full perspective on these, including how you applied your business and interpersonal skills to succeed.

If you would like professional guidance with your Cambridge Judge MBA application, please consider Accepted's MBA essay editing and MBA admissions consulting or our MBA Application Packages, which include advising, editing, interview coaching, and a resume edit for the Cambridge Judge application. 
The application dates for the 2018 cohort are below:

***Disclaimer: Information is subject to change. Please check with individual programs to verify the essay questions, instructions and deadlines.***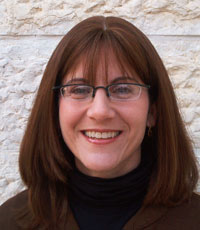 Jennifer Bloom has been a consultant with Accepted for 19 years and is a Certified Professional Resume Writer (CPRW). She is an expert at crafting application materials that truly differentiate you from the rest of the driven applicant pool. If you would like help with your application, Jennifer can suggest a number of options that work with any budget. Want Jennifer to help you get accepted? Click here!
Related Resources:
• 2017-18 School-Specific MBA Application Essay Tips
• How to Fund Your MBA Abroad
• How Do You Deal with Criticism? MBA Admissions Committees Want to Know