These Haas EMBA essay questions reflect the larger Haas (and, even further, Berkeley) community and culture: they draw out the multi-faceted individual. Your professional goals and your prospective fit with the Haas EMBA program are expressions of, and extend from, that core individuality. Even though part-time, the EMBA program, again reflecting Haas culture, is intense in terms of student engagement, of community mindset, and of transformation both personal and professional. Ideally, your essays, together as a whole, will personalize your candidacy, showing you to be a potentially distinctive contributor within the program and beyond. Keeping the 4 Haas "Defining Principles" (see question 2) on your radar screen as you draft all 3 essays will help you stay in the right conceptual geography.
1. What are your future career goals, and how will the Berkeley MBA for Executives Program help you achieve them? Why is this the right time for you to undertake this program? (250 words max)
Future means post your current role, so start by discussing your next intended career step and move forward from there. Key details to include are position/role, company/industry, possibly geography, and expected scope of responsibilities. In addition – to go beyond just a logical answer and to make the reader excited about your goals – discuss what your vision is for your planned future career, what you want your professional footprint to be.
Address "why now" explicitly; a sentence will often suffice, but be concrete. Thinking of what this program will be a bridge from and to can help zero in on what to say.
In discussing how the program will benefit you, be specific: identify key skills and knowledge you need based on your goals, and how the program meets those needs.
2. At Berkeley-Haas, the following four Defining Principles describe our unique culture and are exemplified in our student body. Please select one of the principles and give a brief explanation of how you have exemplified this in your life. (250 words max)
• Question the Status Quo
• Confidence Without Attitude
• Students Always
• Beyond Yourself
Two good ways to decide on a topic for this essay are: (1) If you feel a strong affinity for one of these principles, that passion will shine forth in your essay, so focus on that principle and present one or more specific example of how you have demonstrated it in your life. (2) Think about your pivotal life experiences and determine which of these principles they most strongly represent.
Strategy tip: If possible, consider using as one example a relatively recent work story – this will provide a "close up" of the level of people and stakes you are dealing with, which is part of what you'll bring to the MBA table.
Warning: it's tempting to write about the principle and how meaningful it is for you. Don't. Instead, show it through your examples. The instructions say "exemplify."
3. Please tell us about yourself. You may include information about your family, where you grew up, your interests, or any other people or experiences that have influenced you. The goal of this essay is to get a sense of who you are, rather than what you have achieved professionally. In fact, we discourage you from spending much, if any, time on your education or professional background in this essay. (1,000 words max)
Yes, 1,000 words – and without school or work! Sounds like a lot of space, but if you address this topic in proper spirit, you'll fill that space with ease. Indeed, this essay should be enjoyable to write – if it becomes a strain, refresh your perspective and revisit your approach.
I've seen this essay work in different ways – some successful applicants do what's essentially a mini-autobiography. Others have effectively singled out a few discrete experiences and/or influences to explore and present in depth. Go with a structure and approach that is intuitive for you.
Don't worry about presenting something unusual or dramatic; once you start mining the details of your most meaningful formative experiences and/or relationships, those experiences will inevitably be fresh and moving and informative, because the alchemy of the event, experience, or person and you at that place and time will always be unique.
In the balance between strategy and heart, between polish and openness/earnestness, favor the latter qualities. Doing so shows your emotional IQ in responding to the spirit of the question.
If you would like professional guidance with your Berkeley Haas EMBA application, check out Accepted's MBA essay editing and MBA admissions consulting or our MBA Application Packages, which include advising, editing, interview coaching, and a resume edit for the Berkeley Haas EMBA application. 
***Disclaimer: Information is subject to change. Please check with individual programs to verify the essay questions, instructions and deadlines.***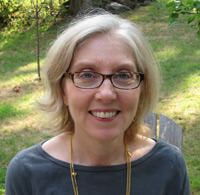 Cindy Tokumitsu has advised hundreds of successful applicants, helping them gain acceptance to top MBA and EMBA programs in her 15+ years with Accepted. She would love to help you too. Want Cindy to help you get Accepted? Click here to get in touch!
Related Resources:
• Excellent Executive MBA Admissions Advice [Episode 140]
• 3 Tips for Writing a Winning EMBA Essay
• Executive MBA Applicants: 4 Immediate Action Items