Booth wants its graduates to "shape the future," nothing less – that quote is right on its website. And this aim drives its unique approach that rests on 3 core components:
• Analytic inquiry
• Intellectual freedom
• Collaborative community
Well, some of these words we see a lot these days in MBA land: analytic, collaborative, community. The other words – inquiry, intellectual, freedom – not so much. Those less common words get at Booth's distinctive aspects. Let's parse these 3 phrases.
Analytic Inquiry: Sounds kind of dry. Of course, it's about rigorous methodologies and willingness (for some passionate souls, compulsion) to probe, explore, find the root meaning or cause. Yet, Booth also asserts that this process "can move you from discovery to impact [emphasis added]." Impact involves action. So, in the Booth perspective, not really so dry. In fact, exciting. Going from the ether to real, concrete.
Intellectual Freedom: Impact is important in b-school and in Booth. But Booth also reflects the culture of the University of Chicago, renowned as an intellectual powerhouse. So, Booth isn't just high-level vocational training; it wants students who thrill to explore new topics, challenge their own assumptions, push the boundaries of their capabilities, play with ideas, engage with contrarian views. Not just to kill time, but ultimately because it's productive, it informs analytic inquiry. It helps you form or identify the question you need to be answering. And intellectual freedom means you can do this without looking over your shoulder or finger wags. Intellectual freedom is essential for true analytic inquiry, because the latter must not be hindered by presuppositions.
Collaborative Community: It's worth quoting the website here because almost every word is potent: "A global community of diverse backgrounds and perspectives bonded by a shared sense of curiosity leads to deeper understanding." Many top b-schools are global and diverse, but at Booth, the quality of curiosity is the common bond among the multifaceted groups. At Booth, curiosity drives collaboration, because collaboration enhances learning through the aggregated knowledge and the diverse perspectives it entails.
Of course, curiosity also drives analytic inquiry that is energized by intellectual freedom. Hence, these three elements create a Mobius strip of sorts: each fuels, and is fueled by, the others continuously.
Given this "Chicago Approach," how do you show fit with the program?
• Don't explain how you exercise analytic inquiry, value intellectual freedom, and contribute to collaborative communities.
• Do show how you exercise analytic inquiry, value intellectual freedom, and contribute to collaborative communities.
Anybody can say they do these things. Showing that you do them makes your story credible. And, because showing necessarily involves detail and anecdote, it will also make your application interesting. Finally, because only you will have that specific experience, showing will also differentiate and distinguish you from other applicants, even those from similar geographic, industry, and functional backgrounds.
Keep in mind, your application should show your fit with this Chicago Approach holistically. You don't have to – indeed shouldn't – apply it mechanically like a formula.
Here are some practical tips for integrating the Chicago Approach into your application naturally:
• Your resume should identify results, a synonym for impacts, which in Booth worldview is where analytic inquiry ideally leads.
• In your main essay, in selecting and conceptualizing your topic, look for something that centers on and illuminates experiences reflecting the "Chicago Approach." Build your case with anecdote and example.
• If your recommenders welcome input, discuss with them this Chicago Approach so that they can select points that will align with it.
In your interview, discuss your understanding of and appreciation for the Chicago Approach directly if/when asked why you want to attend Booth. If you are asked about your goals, you might also explain how they necessitate the approach that Chicago employs. Also, find opportunities to weave in examples and stories that reflect elements of the Chicago Approach.
Good luck with Chicago Booth! Having worked with many successful Chicago Booth MBA applicants, I would be glad to help you craft an application that brings out your unique fit with this great program.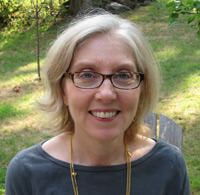 Cindy Tokumitsu has advised hundreds of successful applicants, helping them gain acceptance to top MBA and EMBA programs in her 15+ years with Accepted. She would love to help you too. Want Cindy to help you get Accepted? Click here to get in touch!
Related Resources:
• Fitting In & Standing Out: The Paradox at the Heart of Admissions, a free guide
• Chicago Booth MBA Essay Tips & Deadlines
• Chicago Booth Student on Finding the Right Fit, Achieving His Goals