The two Stern Langone part-time MBA essays, together, cover "the whole you" – your professional side and your non-work side.  And they require you to address both highly structured, specific questions (essay 1) and very open, "free form" questions (essay 2).  The applicants who can best handle this duality are confident, mature applicants; they know what their goals are, have an intellectual appetite for the NYU experience, and are able to portray their distinct individuality.  
Essays:
1. Professional Aspirations and Fit with Stern. (500 word maximum)
a) What are your short and long-term career goals?
b) Why have you chosen to pursue your MBA on a part-time basis?
c) Earlier in your application, you indicated your Langone Part-time MBA program preferences in rank order from the choices below. Please explain your preferences.
• Manhattan – Weeknight
• Manhattan – Saturday
• Manhattan – Accelerated Two-Year
• Westchester – Weeknight
The bulk of this essay will address parts A and B obviously.  Part C can be covered in a couple of sentences simply explaining in concrete, practical terms why you are choosing the particular program.
For part A, include key details of your short- and long-term goals: positions and titles, company, industry, a sample of likely responsibilities you'll hold.  Beyond that, to make the essay compelling, also convey your vision for your goals (the broader impact you'll have) and your motivation for your goals – these elements are often intertwined.  Since you will be attending school while working, you can start the goals discussion with what you want to achieve in the next few years, while you're in the program.  Doing this allows you to fit in pertinent career information as well; i.e. start the essay with your current position and weave it into your short-term goals.  
Part B probes your decision-making regarding the part-time option. The adcom wants to know that the reasons are affirmative and that the part-time program is your program of choice. This section also gives you a chance to further elaborate on your current work and its distinguishing aspects – presumably one reason you are pursuing the part-time program is because you are engaged in an interesting and rewarding job. Focus on the key 2-3 reasons for a part-time MBA and discuss each briefly but thoughtfully. Don't worry about having "unique" reasons – it's your specific work and the insights you'll bring from it that are unique. Caution: state positive, affirmative reasons; avoid negative reasons like can't afford a full-time MBA, afraid to leave job, can't get into a top-tier full-time program, etc. Positive reasons include wanting to stay in desirable job/industry, excitement about applying learning in real-time, valuing studying alongside peers who are immersed in diverse industries and functions, etc.
2. Personal Expression. Please describe yourself to your MBA classmates. You may use almost any method to convey your message (e.g. words, illustrations). Feel free to be creative.  If you submit a written essay, it should be 500 words maximum, double-spaced, 12-point font. If you submit a video or audio file, it should be five minutes maximum. If you submit a non-written piece (i.e., artwork or multimedia), please provide a brief written description of your submission and its relevance to your MBA application.
First, a comment about "feel free to be creative": don't strain to do something you think represents "creative" if it doesn't flow naturally. Plenty, perhaps most, admitted applicants write an essay. If you are inspired and have a great idea for a non-essay approach, fine, go with it. If not, write the absolutely best essay you can. The key here is to help the adcom get to know you in ways that:
• are relevant to Langone
• distinguish you
• reflect your life beyond your job in some way.
Langone, and more broadly NYU, relish involvement with the community, intellectual and/or artistic engagement, a sharp ability to self-reflect on one's life and circumstances, a willingness to assert and/or question one's values, a willingness and ability to ask questions that you don't have answers to… There are many inviting avenues to consider in selecting a topic for this essay – and that selection is the key to hitting a home run with it. There really isn't a formula. I have seen successful essays that focus solely on the applicant's passionate hobby, that discuss aspect of one's family life, one's regional culture, one's religious or political evolution… And I've also seen successful essays that discuss a few different things. With the 500-word limit, you can't really do justice to more than two or three points though.
Don't worry about discussing things that are "impressive" or about finding things that are unusual – this essay's effectiveness rests on how vividly you present your topic(s), how you personalize it with anecdote and detail. A discussion about something as common as cooking or learning a language or playing basketball can become a memorable statement if done vividly with stories and experiences.
3. Additional Information (optional). Please provide any additional information that you would like to bring to the attention of the Admissions Committee. This may include current or past gaps in employment, your undergraduate record, plans to retake the GMAT, GRE and/or TOEFL, or any other relevant information. If you are unable to submit a recommendation from a current supervisor, you must explain your reason in this essay, even if you are a re-applicant. If you are a re-applicant from last year, please explain how your candidacy has improved since your last application.
These instructions don't explicitly limit the essay to extenuating circumstances or application-specific issues, but the topics it suggests are such issues. Moreover the phrase "bring to the attention of" doesn't really invite you to continue marketing yourself. I therefore suggest addressing the types of issues the question presents, or other information that has a direct bearing on the adcom's ability to understand your candidacy. There is no word limit, but keeping it short will align with the other essays.
Application Deadlines for Spring 2016: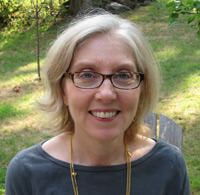 By Cindy Tokumitsu, author and co-author of numerous ebooks, articles, and special reports, including Why MBA and Best MBA Programs: A Guide to Selecting the Right One. Cindy has advised hundreds of successful applicants in her fifteen years with Accepted.
Related Resources:
• NYU Stern 2016 MBA Essay  Tips
• Exploring the Part-Time MBA Options at NYU Stern 
• Top Ranked Part-Time MBAs