With a decade of experience in medical school admissions, I have read thousands of AMCAS applications. Over the years, I have identified the most common reasons students are accepted or rejected. Below I am revealing the most common reasons for medical school rejections. To learn from others' mistakes, I recommend that you avoid the following approaches:
1. Applying with low numbers on both the MCAT and GPA.
2. Applying with a significant decreasing trend in your GPA.
3. Not using all of the space allowed for essays and activity descriptions.
4. Not including all of your activities or not using all 15 activities allowed.
5. Submitting your application late.
6. Sending in secondary essays late, well beyond two weeks after receiving them.
7. Applying only to dream schools.
8. Asking for letters of recommendation from professors who gave you B's or lower or from high ranking individuals who barely know you.
9. Not competing all of the premed requirements.
Any one of these issues or a combination of them can ensure a rejection. To avoid receiving a rejection, you can use the following advice as a checklist:
• Carefully and objectively evaluate your statistics in deciding whether and where to apply.
• Consider requesting an expert opinion.
• Take your time on all essays and application materials.
• Ask someone experienced in med school admissions to review your application materials.
• Discuss your strategy for the activity section with an advisor or admissions expert.
• Do not apply with less than 15 activities.
• Begin working on secondary essays immediately after you submit the primary application.
• Strategically apply to medical schools where you have the highest chances of acceptance.
• Only ask for letters of recommendation from professors who gave you A's and from people who know you well.
• Before submitting your application, double check that you have met all admission requirements in terms of prerequisite coursework and application materials
If you need assistance in any of these areas, you may want to consider contacting us at accepted.com. We can answer any questions that you have about applying to medical school. If you are not ready to apply to medical school, there are many other pathways that you may want to consider to become a more competitive applicant, like taking post-baccalaureate coursework or completing a Special Master's Degree Program. There are lots of options. I love helping students find a successful approach.
Explore our services to see the many ways we can help you achieve your healthcare dreams.

Alicia McNease Nimonkar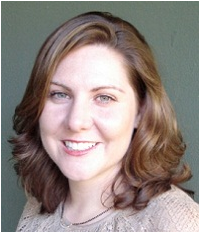 is an Accepted advisor and editor specializing in healthcare admissions. Prior to joining Accepted, Alicia worked for five years as Student Advisor at UC Davis' postbac program where she both evaluated applications and advised students applying successfully to med school and related programs.

Related Resources:
• Medical School Reapplicant Advice: 6 Tips for Success [Free Guide]
• Can You Apply To Med School With Low Stats? [On-Demand Webinar]
• Med School, AMCAS & Personal Statement Consulting Services