Podcast: Play in new window | Download | Embed
Subscribe: Apple Podcasts | Android | Google Podcasts | Stitcher | TuneIn | Spotify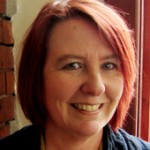 Med school applicants, you've tuned in to the right episode! Our guest is Cyd Foote, former administrator at the University of Washington School of Medicine, author of three ebooks on medical education, and medical school admissions consultant for over ten years.
Listen to the full recording for a great discussion about presenting yourself at your best in your med school applications, reapplying to med school, and more.
00:02:55 – You are a competitive applicant with a good MCAT scores, posed with pen in hand to start writing your personal statement. What's next?
00:05:54 – Common mistakes in approaching the AMCAS: Leave the kitchen sink in the kitchen!
00:07:52 – Should you save some of your more impressive experiences for your secondaries?
00:09:40 – How to best present your most meaningful experiences in your medical school application.
00:12:01 – That list of 12 experiences: it's what you did, not what the organization does!
00:13:23 – Cyd's top tip for med school reapplicants.
00:14:55 – The big reapplicant question: To reuse or rewrite last year's essays?
00:17:18 – Advice for M3s getting ready to apply for the residency match (This is a good one!)
00:19:33 – The key difference between the medical personal statement and the residency personal statement. Metaphor alert.
*Theme music is courtesy of podcastthemes.com.
Related Links:
• Write Your Way to Medical School, an ebook
• Write Your Way to a Residency Match, an ebook
• Write Your Way to a Fellowship Match, an ebook
• Reapplying to Med School, a blog series
• Sample Medical School Personal Statements
• Ace the AMCAS, a free special report.
• 7 Signs an Experience Belongs in Your Application
Leave a Review for Admissions Straight Talk:
Last updated on