It's happened.  You and your premeds' worst fears are coming true.  They have not received an acceptance to medical school—only waiting list notifications—and it's getting late in the cycle.  You are both getting more and more anxious. Having a decade of experience in this field, I recommend that you, as a parent, take the following action:
1. Gain some perspective. This is not your application.  You have a lifetime of experience with which to help your premeds see the bigger picture.  The most important thing that you can do is to help them gain a sense of perspective. Worst case scenario, even if they get rejected this cycle, it is not the end of the world—even though it might feel like it.  Things could always be worse.  And they are for many people out there who will never be able to access higher education to even be on the path to pursuing a medical degree.  Think about engaging in volunteer work and helping others to have a stronger frame of reference from which to examine the situation, especially during this time.
2. Be encouraging. The way that you react to this situation will influence how your premeds do.  Stay active.  Exercise.  Keep busy.  Your example will help them to do the same.  If you ask them everyday about the status of their application, it could drive you and them crazy.  Focus on the positive and they will, too.
3. Help them strategize. If you want to do something to help, you can research their options and/or gift them an hour of editing/advising time with a consultant like me who routinely helps students at all stages of the process get into medical school.  They can use the time to talk about their options, postbac programs or SMP's, or they can use the time to create an outline for a letter of interest with edits on their drafts.  These letters can remind the school of their interest and possibly even move them up the waiting list.
4. Teach them resilience. Even if they do receive a rejection, this situation is an opportunity to increase their resilience.  Allow them the time to grieve the lost opportunity, but when they're ready, encourage them "to get back on the horse."  Reapplicants who improve as much as they can on their applications demonstrate enormous resilience in simply having the courage to reapply.
When things do not go as planned, we are given the opportunity to demonstrate character.  Even after such a disappointing experience as receiving a rejection from medical school, we can encourage our premed students to learn from the experience. They can use the reapplication to improve their strategy and to fine tune their approach.
Give your premed the space to grow from the experience.  And when in doubt, call an expert—we'd love to help.
Alicia McNease Nimonkar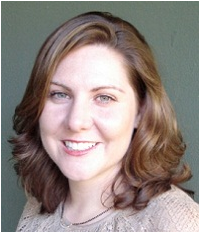 is an Accepted advisor and editor specializing in healthcare admissions. Prior to joining Accepted, Alicia worked for five years as Student Advisor at UC Davis' postbac program where she both evaluated applications and advised students applying successfully to med school and related programs.

Related Resources:
• Parents of Pre-Med Students: How Much Help is Too Much Help?
• 7 Reasons Medical School Applicants are Rejected
• A Second Chance to Medical School: The A-Z of Applying to Postbac Programs