If you are submitting your application in August or later, this can be considered applying late in the application cycle. Often there are other circumstances that are influencing your decision to apply late –waiting on an MCAT score or deciding late in the process to apply in the current cycle.
3 Things to Keep in Mind if You're Applying Late
If you find yourself in this position, there are some important things for you to consider:
1. Cost of applying
It's expensive to apply to medical school. When deciding to apply late, which can put you at a significant disadvantage, pause to consider your financial situation and whether it would be best to apply this cycle or next when you might have more time to save up for the primary and secondary application fees as well as cover the cost of travel for interviews. I once had a client who applied so late in the application cycle that by the time he had submitted his AMCAS application and received secondary applications, the deadlines for secondary applications had already passed at most schools. Some of the schools adjusted the secondary application deadlines for him, while others did not. Some schools are more forgiving of late applicants than others.
2. Strategy
If applying late, it will be important to have a significant strength or two in support of your application. This could be a strong MCAT score, outstanding letters of recommendation and activities, or a strong increasing trend in your science GPA upon graduation. If you don't have one strong feature in your application profile, it may be best to take the time to create one or more and to apply early the next cycle. Also, school selection will be increasingly important. Applying to the schools that are more forgiving of lower scores and late applications can help. Working with a consultant or experienced advisor who can help you identify these schools will be even more important. Again, there are no guarantees, so even if a school has selected a student who applied late in a previous cycle, there is no way to predict whether they will do it again in the future.
3. Applying as a Disadvantaged Applicant
Some medical schools are more likely to accept applicants who apply as disadvantaged applicants later in the cycle. Often, students who are from socio-economically disadvantaged backgrounds encounter more significant barriers in submitting an application to medical school. This may be taken into consideration when the application is being evaluated.
So You Decided to Apply Late Anyways…Here are Some Important Tips.
If this information has not made you reconsider applying late, then the following approaches may help you gain an acceptance despite the date you have decided to submit your application:
1. Take the extra time needed to carefully evaluate your application.
Before clicking the "Submit" button, look over your application to make sure you have provided all the information necessary to help you stand out as an applicant.
• Have you emphasized your strengths?
• Have you addressed any weaknesses in your application?
• Have you included all the information that you want the selection committee to know about you?
2. Make informed decisions when selecting schools late in the game.
Your school selection can make all the difference when applying late. Use Student Doctor Network to find out how late students were able to successfully apply and find out where they got in. Network at pre-health fairs. Working with a seasoned consultant and/or premed advisor can help.
3. Submit all secondary essays within two weeks.
This strategy can help you maximize your chances of getting an interview. Spend the extra time needed to write and submit excellent essays that fully represent you and will encourage the reader to want to interview you.
These strategies will help you as you submit your applications, even as late as this month (cringe). In the past, I have assisted students who have received acceptances when they've applied as late as August and September. These students had compelling personal stories of overcoming significant obstacles in their lives. Truth be told, it is more stressful to apply late. I wish you all success as you complete the process!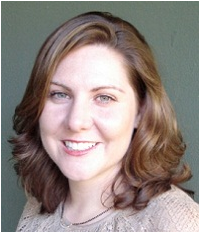 Alicia McNease Nimonkar is an Accepted advisor and editor specializing in healthcare admissions. Prior to joining Accepted, Alicia worked for five years as Student Advisor at UC Davis' postbac program where she both evaluated applications and advised students applying successfully to med school and related programs. Want Alicia to help you get accepted? Click here to get in touch!
Related Resources:
• Healthcare Admissions 101, Resource Page
• The Quick Guide to Admissions Resumes, free guide
• The Top 3 Factors Applicants Overlook in Their Applications