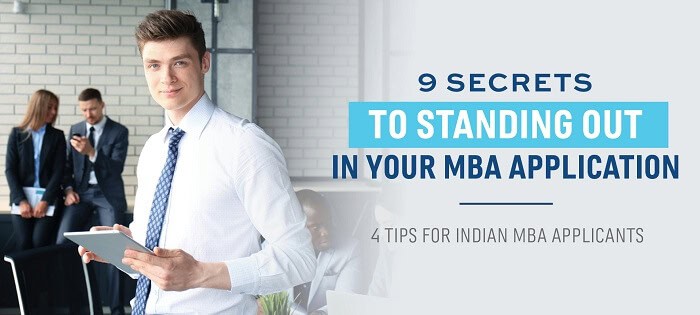 It's your job to demonstrate to the adcom that you stand out from the applicant pool and are exactly the person they want in their next MBA class. In this series, you'll learn how to dig deep to unearth your unique character traits, experiences, skills, and talents and bring them to the forefront of your application, so that when the adcom pick up your file, they're hooked from the very first moment.
Are you an Indian applying to a top MBA program? Well then, get ready to put some extra effort into making your application stand out. Indians are one of the largest demographics applying to business school, and – unfortunately for you – they're often highly qualified, with strong work experience and high stats.
So let's get right to work. What can you do to differentiate yourself from other Indian applicants? What can you do to show that you're unique and special, even though you come from this crowded subgroup?
1. Maximize on your family biz.
It's fairly common that Indian applicants will have a significant portion of their work experience (if not all) in the family business. Show the adcom that your work for mom and dad has been highly advantageous for your skills and preparation. The details will be important here. Your exposure to and experience with the various aspects of the family business – your management position, your responsibilities, your customer dealings, the accounting you've done, etc. – have provided you with a very well-rounded experience across all business fields, more than had you worked at a large corporation. Demonstrate that, as well as the fact that all of these skills can easily be transferred to a larger international company, and you will have made quite the solid case.
2. Highlight your non-IT strengths.
If you don't work for your family company, then there's a good chance that you work in India's booming high-tech industry. And if that's you, then you probably have high quant scores and loads of technical experience. But do you have management experience? Have you ever managed a team successfully to complete a non-technical project? How are your strategy skills? What ELSE can you do? You don't want to be Indian IT Applicant #7432. Make sure your other skills, strengths, and talents shine.
3. Bulk up on extra extracurriculars.
Another way to steer clear of the Indian IT applicant stereotype is to highlight your non- work/non-school activities. Have you taken any leadership positions in these activities? How have these activities contributed to your goals, promoted personal growth, or helped you think outside the box or develop new ideas? Don't just list your activities, but explain how they've shaped who you are today.
4. Choose your program wisely.
It's safe to say that Harvard is a pretty great school, but that doesn't mean that it's the best program for you. This, obviously, applies to all of the top programs. Don't assume that all top MBA programs in the U.S. are schools you should aim for. Do your research and apply only to those b-schools that best support your goals and meet your needs. Not only will you have a happier and more productive educational experience, but you'll also increase your chances of getting into your top choice program if you aim for schools that are the best fit for YOU.
Successfully Differentiating Yourself
As an Indian b-school applicant, you're starting out as a face in the crowd; but with some strategizing, you can draw out your uniqueness, highlighting to the admissions board how your background as an Indian makes you the ideal candidate for their next top MBA class.
Read the complete 9 Secrets to Standing Out in Your MBA Application series for more tips on how to create a compelling application that highlights your unique strengths, character traits, and talents.
For personalized advice tailored just for you, check out our MBA admissions consulting and editing services and work one-on-one with a pro who will help you discover your competitive advantage and use it to get ACCEPTED.

For 25 years, Accepted has helped business school applicants gain acceptance to top programs. Our outstanding team of MBA admissions consultants features former business school admissions directors and professional writers who have guided our clients to admission at top MBA, EMBA, and other graduate business programs worldwide including Harvard, Stanford, Wharton, Booth, INSEAD, London Business School, and many more. 
Want an MBA admissions expert to help you get Accepted? Click here to get in touch!
Related Resources:
• 9 Secrets to Standing Out in Your MBA Application, a Free Guide
• Can You Get Into a Top Grad School if You Didn't Attend a Top University?
• What to Do if You Belong to an Overrepresented Applicant Group