The Cornell Tech MBA made waves when it offered applicants to its unique program in New York City the opportunity to apply with their LinkedIn profiles instead of filling in the tedious employment history section of the application. Other MBA programs like MIT Sloan and UT Austin McCombs are following that trend by inviting applicants to share their LinkedIn profile URLs in their applications. While I don't believe that every applicant's LinkedIn profile is going to be fully studied, we at Accepted view any additional space to share more about your background with the admissions committees as an opportunity to make your case of admission even stronger. We highly recommend that you update your LinkedIn profile and share the link in the application when offered the chance to do so. Not only may the admissions office glance at your profile while reviewing your application, but your interviewer may check you out before meeting you in person. This is your opportunity to make a great first impression.
There are four essential areas in the LinkedIn profile that constitute the bare minimum that you need to complete well as an MBA candidate: the headline, summary, experience, and education sections. In this post, I will explain a bit about what to focus on in the Headline and Summary, and in the next posts I will explain the Experience and Education sections and share some useful additional tools that LinkedIn offers.
The Headline
The headline is the description that is displayed under your name when you appear as a candidate in someone's search. You have 120 characters to summarize who you are here, and if you don't do so, the space will be automatically populated by your current professional title and company. If you are active in fields outside of your professional role, it makes sense to use this space to present a fuller picture. For example, if you're an Analyst at an investment bank but founded and lead a non-profit organization in addition to that full-time role, then it makes sense to try to include both elements in the headline: "Analyst at Morgan Stanley and Founder of not-for-profit Social Innovation Corps." This will immediately help you stand out from all the other IB analysts applying alongside you.
The Summary
The summary offers you 2000 characters to present a full picture of who you are: personality, interests, achievements, passions, and even ambitions. I recommend opening with your current work and most recent impacts in the first paragraph, then share details of your character, outside interests, and other significant accomplishments in the subsequent paragraphs. Similar to a traditional resume's Qualifications Summary, this section allows you to bring the most unique elements of your background right to the top for the reader.
Check out the next post for guidance on using LinkedIn's Experience and Education sections to their fullest.
If you would like professional guidance with your LinkedIn profile, please consider Accepted's MBA resume and LinkedIn editing services.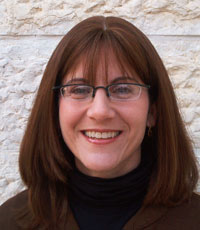 Jennifer Bloom has been a consultant with Accepted for 17 years and a Certified Professional Resume Writer since 2005. She is an expert at crafting application materials that truly differentiate you from the rest of the driven applicant pool. If you would like help with your applications, Jennifer can suggest a number of options that work with any budget.
Related Resources:
• The Quick Guide to Admissions Resumes
• 5 Ways to Optimize Your Online Presence Before Submitting Applications
• Why Extracurricular Activities Make a Difference