There is a sea of information out there: Make sure you're not swimming in circles.
You've defined your goals and assessed your qualifications. Now it's time to move on to the program research stage of the MBA admissions process. There is a sea of information out there: rankings, books, MBA program websites, MBA fairs, Poets & Quants, newspaper and magazine articles on MBA programs, student and adcom blogs, school open houses, etc.
Let's dive right in!
Here is some advice to help you add structure to the process so you're not swimming in circles after you dive in.
Use the Rankings… Sort of.
If you've read our blog posts, vlogs, etc., you know we caution against relying exclusively and uncritically on rankings to decide where to go (so that means no – "I'm just gonna apply to the top 5"). Well, here we're going to suggest the opposite: use the rankings…at the beginning of this research phase. They're helpful at the start.
Below you'll find 6 key steps for doing MBA program research in a way that a) yields meaningful info for decision-making and list-making, and b) is efficient and focused – conserving and respecting your precious time.
Step 1 – Look at Rankings
With your competitive profile in mind, look at several broad MBA rankings. Determine what levels/ranges of programs for which you're competitive generally (taking into account reasonable reaches, on-pars, and maybe safeties). Note the plural – rankings – as each has its idiosyncrasies (U.S. News, Financial Times, Bloomberg Businessweek, etc.). Sometimes a program will be below or above your target competitive range, but it still might make sense to apply for some reason (it's in the following steps that you'll gain the additional info needed to make this decision).
Step 2 – Talk to People
At this point it's good to start talking to people with MBA experience – colleagues, friends, mentors, etc. – and add a qualitative dimension to the above step. Ask about their impressions and experiences, and assess how their views align (or not) with what you gleaned from the rankings vis-à-vis competitive fit.
Step 3 – Search Industry/Function-Specific Rankings
Research industry- and/or function-specific rankings in your area(s) of interest. Identify programs from these rankings that overlap with those from Step 1 (and factoring in any learning from Step 2).
There may be programs in your competitive range that do meet your academic needs but don't show up on specialization rankings (e.g., Kellogg isn't known as a finance school but offers much in this area and might be great for someone in PE who will be doing a lot of managing; Columbia doesn't often appear on entrepreneurship rankings but is quite strong in it). So indulge in some unstructured exploring, to "see what you might see."
Step 4 – Start Digging Deeper
Go to the source – the websites of programs that interest you. Look for specifics that you care about (structure of curriculum, flexibility, strong concentrations, students from a given industry or geographic region, etc.). Listen to your gut as well as an objective response; does it feel like a good fit?
Step 5 – Go to MBA Fairs and Visit Schools
What better way to understand your fit with a school than to see the students, professors, and administrators in action? You will get the most out of MBA fairs, school information sessions, and school visits at this point in your research, after you already have a good idea of what each program offers and how you'd fit in competitively.
Step 6 – Putting the Puzzle Pieces Together
You're narrowing and refining a list. Now you can spend time meaningfully (i.e., with informed focus) on adcom and student blog posts, searching the web for articles and information, and attending school information sessions, and of course continuing to talk to people with MBA program experience and insight. You should now have a finalized or near-finalized list of programs to apply to. You can continue refining the list and deciding on other programs to add later.
NOTE: This is a guideline, not a rigid process. Always stay open to discovery – maybe you'll come across a school in a blog or a respected colleague suggests a program you hadn't considered. Maybe you thought you wanted to stay in the U.S. but got seduced by INSEAD…Who doesn't love a pleasant surprise?
Do you need help discovering the MBA programs that are the best fit for you, or assistance on any other element of the application process? Review our MBA Admissions Services and work one-on-one with an expert advisor who will help you get ACCEPTED.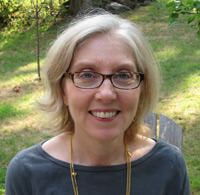 Cindy Tokumitsu has advised hundreds of successful applicants, helping them gain acceptance to top MBA and EMBA programs in her 20 years with Accepted. She would love to help you too. Want Cindy to help you get Accepted? Click here to get in touch!
Related Resources:
• Best MBA Programs: A Guide to Selecting the Right One, a free guide
• Are You a Good Fit for Your Target MBA Programs?
• Top 6 Tips for Visiting Business Schools
Last updated on