As one of the oldest medical schools in the United States—the fourth oldest—Geisel has a 200-year history of accomplishments. They are ranked #40 for research and #45 for primary care by U.S. News and World Report. Students love the smaller class sizes and the opportunity to gain clinical experience in the first year. The school provides individualized support with 80% of their first and second year students involved in community service. Geisel also offers its students the opportunity to train at their health clinics in Africa. For more information, check out their med blog. Based on the school's guiding principles, Geisel is looking for students with extensive experience in leadership roles and research collaborations. Two essay responses are required on the secondary application.
2017 Geisel School of Medicine at Dartmouth Essay Questions:
1. Please indicate your plans for the 2016-2017 academic year. If in school, please list your courses. If working, let us know something about the nature of your job. If your plans or courses change subsequently, you need to inform the Admissions Office by email at Geisel.Admissions@dartmouth.edu.
Print a copy of your updated CV or resume. Make a comprehensive list of everything that you have done and plan to do, as requested within the dates above. Once you have compiled a complete list, double check it. Only list those activities that you are likely to complete. Make a copy of your response and write a note for yourself as a reminder to update their committee if anything changes, as they have requested. Keep a copy of your list in chronological order to use for your other secondaries! It will be a useful reference tool.
2. Please share with us something about yourself that is not addressed elsewhere in your application and which could be helpful to the Admissions Committee as we review your file.
Review a copy of your AMCAS primary application. Anything previously covered is off limits for this essay. Is there anything about yourself that you have not discussed? Are there any talents or hobbies that you did not have space to include in the activities section? Have you recently received an award or promotion? If you are certain that there is nothing in your past (talking with a friend or advisor may help you identify something useful here), you can use this essay to share a unique experience or discuss a long term relationship with a mentor. Whatever you choose, make sure it's something not previously covered. Working with a consultant may be helpful for questions like these, if they tend to stump you.
Geisel SOM at Dartmouth Application Timeline:
If you would like professional guidance with your Geisel School of Medicine at Dartmouth application materials, check out Accepted's Medical School Admissions Consulting and Editing Services, which include advising, editing, and interview coaching for the Geisel School of Medicine application materials.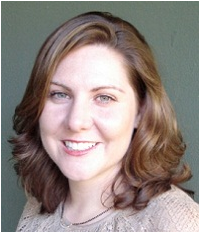 Alicia McNease Nimonkar is an Accepted advisor and editor specializing in healthcare admissions. Prior to joining Accepted, Alicia worked for five years as Student Advisor at UC Davis' postbac program where she both evaluated applications and advised students applying successfully to med school and related programs. Want Alicia to help you get accepted? Click here to get in touch!
Related Resources:
• Put the Med School Application Puzzle Together: Advice from C. Foote
• Successful Medical School Secondary Application Strategies
• How to Write Succinct Secondary Essays