For its essay questions, the UCLA EMBA adcom is bucking the "less is more" trend in terms of length. The two main essays are both a hefty 750 words, long enough to allow – indeed to require – some in-depth exposition, reflection, analysis, and description.  These two questions together cover past, present, and future, in that order. Essay 1 addresses the past by asking for a particular story, and essay 2 addresses the present and future by asking about why-goals-now. The questions indicate that the adcom believes the personal informs the professional; who you are defines your career and your work. Consequently who you are as a person matters.
It helps to see these essays as two phases of a continuum:
• In essay 1 portray qualities, skills, and experience(s) that support your goals;  
• In essay 2 show that the goals fulfills the mission and purpose of the character portrayed in essay 1.
1. Legendary UCLA basketball Coach John Wooden once said that one's leadership is derived from one's character. Give an example of how you have inspired others to follow your lead by your character, personal leadership style, and the example you have set. (750 words max)
There are two keywords in this question: lead/leadership and character. The implication in the latter word is that UCLA seeks applicants who not only have the requisite track record of leadership and impact that is commonly sought by top EMBA programs, but also gravitas, depth as a human being. Your chosen example should include leadership/impact and gravitas/depth.  
You can select a topic for this essay either from your work experience or outside it. That said, for most people I suggest going with a work example, in order to give the adcom a glimpse of you in your interesting work environment, handling important and high-stakes situations. Go with a non-work example if it has some specific strategic value for your application. Also, use a relatively recent experience if possible, to let the adcom see the person who will show up in the classroom. 
Let the story itself carry most of the weight in the essay – depict not just the story of leadership but how you inspired others to follow through your character, example, and personal leadership style. At the end, write a short concluding paragraph summarizing your leadership style explicitly.
2. Why is it important to pursue an MBA at this particular time in your career? (750 words max)
You may want to start by briefly discussing your current career situation as a starting point. Then explain how you'll move on to your future goals. In describing your goals at any given point, indicate why you are taking that step or pursuing that role. Give more detail about the roles you plan immediately post-MBA and the several years following; they should include specific positions, company, scope of responsibilities, and desired impact (i.e. what your desired "footprint" in that role would be). Longer-term goals need less detail, but they should present a clear direction, building on the earlier roles.
There is clear emphasis on "at this particular time in your career." If you develop your goals effectively, actually "why now" should be quite apparent, but do directly address this point directly with at least a sentence and at most a short paragraph.  
In discussing why you want to attend the program and study at the UCLA Anderson campus, be specific: describe what skills and knowledge you need, and how the program meets those needs. Refer to the features of the program that are most important to you, detailing how they will support you and your goals. The question's mention of "the Anderson campus" also invites discussion of aspects of the program beyond the specifically academic – the location, the culture, etc.
Re-applicants:
Please describe your career progress since you last applied and ways in which you have enhanced your candidacy. Include updates on short-term and long-term career goals, as well as your continued interest in UCLA Anderson. (750 words max)
Discuss professional developments such as promotions, awards, and new projects, as well as any significant community involvements and/or educational endeavors. Describe the activity/experience, and note its positive impact if any. Try to include an anecdote for at least 1-2 of the activities discussed – given the word allowance, you have room for some detail. Finally, be selective and present only those activities that are relevant and enhance your application and candidacy in some way.
Optional:
Are there any additional circumstances in your profile about which the Admissions Committee should be aware? (750 words maximum)
If there are extenuating circumstances that would add perspective on or "explain" a weakness, you can discuss them here. Context can make a lot of difference when reviewing a transcript or trying to interpret information. Don't let admissions committees come to erroneous conclusions about what caused a gap in employment or a drop in grades, or why a specific project was particularly challenging. Tell them. At the same time, if there are no "additional circumstances" to discuss, don't feel compelled to write this essay.
If you would like professional guidance with your UCLA EMBA application, check out Accepted's MBA essay editing and MBA admissions consulting or our MBA Application Packages, which include advising, editing, interview coaching, and a resume edit for the UCLA EMBA application. 
**Disclaimer: Information is subject to change. Please check with individual programs to verify the essay questions, instructions and deadlines.***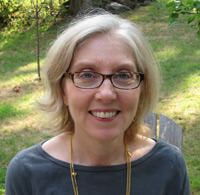 By Cindy Tokumitsu, co-author of The EMBA Edge, and author of the free guide, Ace the EMBA. Cindy has helped MBA applicants get accepted to top EMBA programs around the world. She is delighted to help you too! Want Cindy to help you get Accepted? Click here to get in touch! 
Related Resources:
• Too Old for an MBA? Check Out 3 Outstanding MBA and EMBA Alternatives
• 5 Key Qualifying Factors the EMBA Adcoms Look For
• Tips for Executive MBA Reapplicants