When I was applying to b-school, I contemplated part-time vs. full-time, and one of my best friends, Colleen, had to make the same decision at the same time.
Ultimately, I decided to attend the full-time program at the University of Michigan. Colleen decided to attend a part-time program at the University of Michigan. We shared 60% of the same classes, 40% of the same professors, and even had a class together. (At the time, Michigan offered courses where they reserved half the registrations for full-time students and half the registrations for part-time students. Since that time, the school has dramatically changed the full-time curriculum and it is unlikely that we would overlap now like we did then.)
I graduated two years before Colleen with a unique internship, an opportunity to begin a new career, and a lot of debt. Colleen advanced quickly with the company that hired her upon our graduation from college and graduated without debt because her company sponsored her education. We both have the same degree.
Now as an Accepted consultant and as a former Admissions Director and Dean of full-time, part-time, and EMBA programs, I lend you my insight and guidance from the other side of the table in this brief analysis of programs.
• Full-time programs
Traditional full-time programs are the media darlings of MBA programs. A school's reputation relies mostly on its full-time program rankings. They consume the largest portion of the school's budget, and they rarely make revenue for a school. More than 90% of all scholarships and fellowships are dedicated to full-time students. Full-time programs are perfect for career-changers in the 23-30 year old age range that can afford the opportunity cost of leaving work to immerse themselves in education and experience.
If you choose this experience, you will feel like you are an undergraduate again with clubs and activities, but the workload will be greater. You will have access to on-campus recruiting (I always recommend you conduct your own off-campus job search in parallel with on-campus recruiting), company presentations, fellowships and scholarships, and a lot of fun. Full-time students prioritize the job search and school. Family often gets the short stick, but there are typically resources to support a spouse. If you are single, it's a great opportunity to form a romantic relationship. My grad school roommate found the love of her life in our core operations course.
• Part-time programs
Part-time programs are the cash cow of MBA programs and have to live in the shadow of their smaller full-time counterpart. They take very few resources, but they often share the same faculty as the full-time program. Many professors would rather teach at night or on the weekend to lighten their teaching load and dedicate their days to research. Schools will also complement the faculty with adjuncts in part-time programs.
Aggregated, the part-time applicant pool is not as competitive or as diverse in terms of admissions as schools typically receive fewer applications, and they are limited to their immediate region and the industries that dominate that industry. Furthermore, schools have the capacity to serve at least as many and often more students than their full-time counterpart.
Part-time programs are perfect for the 24-35 year old career enhancer, but rarely serve the career changer. Part-timers typically do not have the same access to comprehensive career services as full-time programs because company presentations and interviews are typically held during the day. At one school for whom I worked, we dedicated one career services staff member to all of our professional programs (part-time, EMBA, online) serving over 1000 students and five career services staff to the small 200-student full-time program.
Part-time students can often get full or partial sponsorship from their company lessening the financial burden, but do not typically have access to fellowships or scholarships from the school. It typically takes students longer than two years to complete a part-time program, and part-time students prioritize work first, school second, and again, family gets the short end of the stick. Part-time students often feel like the stepchild of the full-time counterparts.
As much as schools say the quality of the full-time students and the part-time students are the same, the quality is dependent on location and how that location generates applications. Bigger cities have an easier time of attracting great applicants to their part-time program and can maintain higher quality standards, but full-time programs generate applications from around the globe and it's much easier to pick and choose candidates for admission.
• EMBA programs
EMBA programs are also lucrative for schools, but they typically are not as large as full-time programs, and schools charge a premium to attend an EMBA program. They are perfect for students in the 30-year-old to 42-year-old age range that have been supervising employees and that have the support of their executive management to attend a program because executives view these students as fast-trackers in their company. These programs are typically held every other weekend and offer no fellowships or scholarships because schools expect the student's company to sponsor the student partially or completely. EMBA students typically prioritize work first, family second, and school last. While EMBA students may cross from technical supervisory roles to business supervisory roles in their companies, EMBA programs do not cater to the career changer only the career enhancer. Schools take care of their EMBA students for their tuition premium. However, these students rarely interact with either the part-time or full-time students, but bond well with their cohort and the faculty.
Check out our MBA consulting services, and get matched with an advisor who will help you choose the best program for you!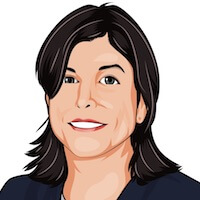 By Natalie Grinblatt Epstein, former admissions dean/director at three top business schools. Natalie has reviewed over 70,000 applications, interviewed over 2,500 candidates, and has trained nearly 700 admissions directors and alumni volunteers to select outstanding candidates for admission. Her clients gain admission to top programs including Harvard, Stanford, Wharton, MIT, Cornell, Columbia, Berkeley, and NYU. Natalie holds an MBA from Michigan Ross. Want Natalie to help you get Accepted? Click here to get in touch!
Related Resources:
• Navigate the MBA Maze, a free guide
• The MBA Family Tree: A Roundup & Overview of Different MBA/EMBA Options
• Tips for Applying to Part-Time MBA Programs