"Determining Your Needs and Wants" is excerpted from the Accepted.com special report, Best MBA Programs: A Guide to Selecting the Right One.  To download the entire free special report, click here. 
Now that you did the hard work of assessing your profile, it's time to focus on the future: what you want and need in your MBA program.
If you are visiting schools now, the visits can help you sort through these points and see them in a new light. For example, you might have thought you could never spend two years outside a city, but stopping by Tuck on a skiing trip opened your eyes to the abundant diversity and culture the campus and town offer, and you give the excellent program a closer look.
Whether or not you get a chance to visit schools before compiling your school list, consider the following factors and decide what's important to you in each category:
•  Academics. This category includes the curriculum structure and approach (e.g., preset concentrations versus flexible), strength in particular disciplines, professors in your areas of interest, degree of analytic rigor, opportunity to take courses outside the b-school, and study abroad options.
•  Recruiting and career services. Recruiting for both internships and post-MBA positions should be relatively strong for your goals. But students' actual need for this service varies depending on their existing contacts and resources. Similarly, some people have more need than others of career services support.
•  Extracurricular opportunities. Most people will want to see clubs and activities in their areas of professional interest. Other than that, do you want certain volunteering activities, arts or cultural activities, religious resources, or political opportunities? Are you looking for people who share your interests? If you don't find something you need, would it be easy to initiate a club or activity?
•  Brand. This factor is critical to some, insignificant to others, and somewhere in between for most. There is brand in your own perspective, and brand in the eyes of your prospective employers. Probably the latter is more important and less open to compromise. Do not mistake "brand" for "ranking." If you need a highly competitive program such as Columbia or Wharton, that's fine. But the issue isn't "top 5"; it's the value of the specific school brands for your context.
•  Environment and ambience. Do you prefer a warm and fuzzy or a hard driving learning environment? Everyone wants diversity it seems, but what kind: geographic, professional, functional, ethnic, religious? Do you prefer a small, close-knit campus or a large, teeming one? Does it matter to you if the student body has a more conservative or liberal orientation?
•  Geography. Where would you like to be? Start broad, like continent. Many non-US applicants think globally, considering programs in Asia, Europe, or the US. Many Americans however remain fairly US-centric almost reflexively. If you are an American traveling abroad, try to visit some of the overseas MBA programs. You will be pleasantly surprised.
•  Other personal factors. Do you need quick access to an international airport? Special medical resources? Resources for a spouse or partner? Or maybe you're really into bobsledding and want a track nearby….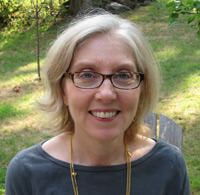 By Cindy Tokumitsu, co-author of The Finance Professional's Guide to MBA Admissions Success, and author of numerous ebooks, articles, and special reports. Cindy has advised hundreds of successful applicants in her last fifteen years with Accepted.