"Assessing Your MBA Admissions Profile" is excerpted from the Accepted.com special report, Best MBA Programs: A Guide to Selecting the Right One. To download the entire free special report, click here.
Thinking about what you want and need in an MBA program is the fun part. Before you do that, tackle the less fun part: assessing your profile. Knowing a program has everything you've ever dreamed of is nice, but if it does not welcome people like you, it's just a fantasy, not something to expend effort and money applying to.  Conversely, learning that a seemingly so-so program would likely value your candidacy might prompt you to take a closer, and warmer, look.
Break down your assessment into several basic areas, as follows.
•  Work experience. There are many dimensions to this element: your industry and company, your role overall, how you compare to accomplished peers, how fast you've advanced and/or how impressive your impact has been, and your leadership (formal and/or informal). What are your strengths in this area, and what are the weaknesses or challenges? A challenge might be, for example, that you've increased responsibility significantly but because you work for a "flat" company you don't have promotions. Another challenge: You work in the tech side,  so you have to illustrate your business knowledge and exposure. One more: You're a successful consultant  or financial analyst,  but how do you differentiate yourself in this group? Strengths would be distinctive roles or industries, visibly rapid advancement, clear leadership.
•  Academics. This part includes your undergrad GPA and transcript, grad GPA and transcript (if any), and GMAT or GRE score(s). What are the strengths and weaknesses in each area, and how do they add up overall? For example, a weak undergrad GPA  and solid GMAT will not be great if the GPA trended down and the quant section of the GMAT was under 80%. However, if the GPA trended up and the GMAT quant was 90%, you're in much better shape. A strong grad GPA won't completely neutralize a low undergrad GPA but it can go a long way to doing so. (NOTE: If your GPA is low and you have time to take a class or two and earn A's—I recommend doing this even if you have a high GMAT.)
•  Goals. What industry? What function? What specific position(s) are you considering immediately post-MBA? Is it a major career change? A slight career shift? What is the link between your current work and your goals? If it's a career change,  how will you build your bridge between here and there?
•  Extracurriculars. At the least, extracurricular activities will round out your profile. At most, they will set you apart and give your application extra sparkle. They will be more important to some programs than to others. And the weight they have in any individual application will vary depending on the other factors, as adcoms review the applications holistically.
•  Other miscellaneous factors. Honor code infraction, DUI, DWI, academic probation—all clear negatives, but again, how negative truly will vary. Perhaps the worst is the honor code infraction. On the positive side: obstacles overcome, extraordinary level of achievement in almost any area, and military experience.
With a clear understanding of your profile and your competitiveness, you can determine which schools are likely safeties, on-pars, and reaches.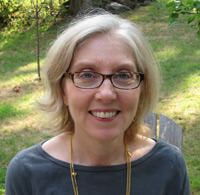 By Cindy Tokumitsu, co-author of The Finance Professional's Guide to MBA Admissions Success, and author of numerous ebooks, articles, and special reports. Cindy has advised hundreds of successful applicants in her last fifteen years with Accepted.