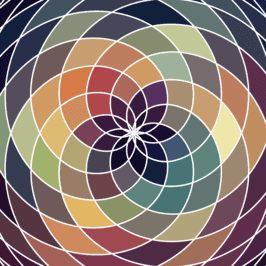 In an effort to boost their minority student numbers, Detroit's Wayne State University of Medicine increased their minority stats by a whopping 643% for the coming year.
In the 2015-2016 entering class, there are five black students, two Hispanic students, and no Native Americans; in next year's class, however, the expected breakdown is 31 black students, 18 Hispanic students, and three Native Americans. (The admissions process for next year is still not complete, so those numbers may increase.) This drop in diversity has occurred only in the last 10 years – from 1990 to 2006, Wayne State admitted about 35 African-American students (13% of the class) per year.
In a Crain's Detroit article, Dean Jack Sobel, M.D. points to "new leadership, a completely new holistic admissions process, [and] very active community outreach, campaigning and recruitment," as well as a new Diversity Advisory Council of the Dean, as ways in which the school is addressing the problem.
Wayne State was placed on accreditation probation last June due to 12 infractions – lack of diversity in recruiting was just one of these violations. The probation was lifted in October and the program was given the status of "accreditation with warning." (15 of the 50 schools placed on probation from 2005-2014 were cited for lack of diversity.)
Next year's incoming class has a slightly higher average GPA (3.78) and MCAT (84th percentile) than the previous year's. "This tells me that what I suspected was true: These students, who are more than qualified to attend medical school, were out there all the time," said Sobel. "We simply had stopped seeking them out, and worse, turned them away by considering only GPA and MCAT scores."
• Navigate the Med School Maze [free guide]
•A Med School With A Mission: Sophie Davis School Of Biomedical Education 
• Approaching the Diversity Essay Question