This blog is part of a series of tips about visiting medical schools.  One of the best ways that you can set yourself apart as an applicant is to visit as many medical schools as you can before and during the application process.  These blog posts will help you set yourself apart from other applicants!
The kinds of questions that you ask when visiting medical schools will reveal a lot about you as an applicant.  This post will help you prepare for these visits by examining the types of questions that may be most useful for you to consider asking.  It's a good idea to come with a list of questions prepared.  Do your homework!  Read all about the school a few days before your trip to allow yourself enough time to come up with some thoughtful questions.  Write them down and bring them with you.
Do ask questions about:
1.  The curriculum: All medical schools have a slightly different curriculum.  Read the information available on their website and come up with some questions that would help you better understand the learning environment they provide.  By demonstrating your knowledge of their school, you will impress the people you meet.  And you will learn more about what they can offer you as a student.
2.  Student Interest Groups: Look at the groups they offer on their campus.  Are there any that look interesting to you?  Or is there one that you would like to start?  Ask about what they offer students in these areas.
3.  Volunteer Opportunities: If you have years of volunteer service in your background and you want to continue this service in medical school, ask for details about how to get involved with medically underserved communities.  Some schools have student run clinics with websites of their own while other schools don't have much information about volunteer work available on their website.
4.  Global Health Initiatives: If you speak another language or have completed mission trips to other countries, you may be able to help a medical school develop their global health programs.  Look into what they currently offer and ask questions that demonstrate your knowledge and experience in this area.  If you have never been to another country before, is this an area of your education that you would like to explore and expand?
5.  Support Available: What kinds of support does the medical school you are visiting offer its students?  Most schools do not have much information available about this topic on their websites.  What type of help do they provide for learning skills, career advising, etc?
6.  The Surrounding Area: Depending on how active you are in your community, finding out all the different ways that you can interact with the people living in the area through your involvement with the medical school can help you adapt to a new city.  It's a healthy way to make a home in a new place.  If the information is not readily available on their website, find out how you may be able to maintain or continue some of the activities that you currently enjoy.
7. Housing:  To be practical, there often isn't much information available about housing on medical school websites.  By thinking ahead and considering all the pros and cons of different medical schools, you can find out more when visiting the schools by asking about housing—cost, accessibility, etc.
Don't ask questions that are too:
• General
• Personal
• Over confident about the status of your application
Take notes during your visit so that if you have to choose between multiple medical schools, it will be easier for you to compare the schools.  Having a standard series of topics that you ask about at each school can make it easier for you to compare pros and cons.  Use these trips as fact-finding missions.
For the next blog in this series, I will go into more detail about the kinds of notes you can take to get the most out of your visit.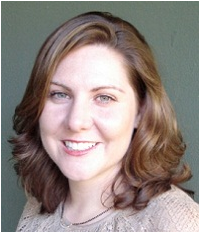 Alicia McNease Nimonkar is an Accepted advisor and editor specializing in healthcare admissions. Prior to joining Accepted, Alicia worked for five years as Student Advisor at UC Davis' postbac program where she both evaluated applications and advised students applying successfully to med school and related programs.

Related Resources:
• Applying to Medical School with Low Stats [free guide]
• How to Research Medical Schools
• Where Should I Apply to Medical School