Given that the Darden EMBA application presents only one essay question to answer, the balance of your application – the online form, the resume, the recommendations, the interview – all carry more weight than they do in most EMBA applications that contain several questions (usually including one pertaining to your goals). The Darden EMBA application, as a whole, must show that you are at the appropriate level organizationally and have sufficient quantity and quality of experience to both benefit from the Darden EMBA and contribute substantially as a student and classmate. Moreover, to be competitive you should also show that you are a high performer relative to peers. This essay is a precious opportunity to give the adcom insight into you as an individual that will complement, enhance, and illuminate the other information in the application – while also underscoring your fit with the program.  
Describe the most important professional feedback you have received and how you responded to this feedback. (500 words maximum)
Your response to this question can enhance your application in several ways:
• Spotlight distinguishing, differentiating, and/or impressive aspects of your professional life (in your topic selection)
• Show that you are mature, resourceful, and insightful
• Clarify your fit with the Darden EMBA program.
Those last two bullet points are interconnected: close, intensive interaction between students and between students and faculty is a key feature of the program, so showing your ability to benefit from this feature is important. I suggest using a relatively recent situation if possible, to allow the adcom to see you performing at a high level and (ideally) with high stakes.
There are different ways you can approach this essay to find the right example. One is to refer to your performance reviews or conversations you had with a professional mentor or manager to remember feedback you received. Another is to think about some of the greatest stretch roles you have pursued and whether a mentor or manager nudged or encouraged you to pursue them. You can find more guidance on demonstrating the ability to accept feedback here.
In terms of essay structure, with only 500 words, keep it simple. A user-friendly, effective approach is to narrate the story, starting with the situation that prompted the feedback or with the feedback itself.  Include not just what happened and what you did, but what you felt and thought at key moments. IMPORTANT: in discussing how you responded, do NOT just say you DID respond and the situation improved; DO present actions you took in response and the outcome. If your story is from further back in your career, also you might include a phrase or sentence (with example) about how it has resonated since and remained vital to your perspective/approach.
***Disclaimer: Information is subject to change. Please check with individual programs to verify the essay questions, instructions and deadlines.***
UVA Darden EMBA Application Deadlines:
If you would like professional guidance with your Darden EMBA application, check out Accepted's MBA essay editing and MBA admissions consulting or our MBA Application Packages, which include advising, editing, interview coaching, and a resume edit for the Darden EMBA application.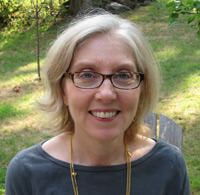 By Cindy Tokumitsu, has advised hundreds of successful applicants, helping them gain acceptance to top MBA and EMBA, master, law, PhD and medical programs,with special emphasis on MBA and EMBA and other business programs in her 15+ years with Accepted. She would love to help you too. Want Cindy to help you get Accepted? Click here to get in touch!
Related Resources:
• School Specific EMBA Application Essay Tips
• 5 Key Qualifying Factors the EMBA Adcoms Look For
• UVA Darden Expands EMBA & GEMBA Programs to D.C.