Sue saw on LinkedIn that Nicole is a current student at her target MBA program and from a similar background to her own. Sue had a lot of questions about the program, so she sent Nicole a LinkedIn inMail message to see if she was open to speaking with her. Nicole is very busy in the program but with one click she went ahead and scanned Sue's LinkedIn profile to get a sense of where she was coming from. Very impressive! Of course Nicole found the time to speak with Sue: having such impressive fellow alumni was in her best interests!
In our previous posts about LinkedIn, we explained the four basic sections for any MBA applicant's profile on LinkedIn. In this post, I'd like to share a bit more detail about some of the additional features that are available from this vast tool and why it makes sense to put together your LinkedIn profile before you even begin your applications.
First, LinkedIn offers space for a lot of additions to your profile beyond a traditional resume: you can upload your CV (though I recommend uploading a version without your home address), reports or presentations you have created (though none that are proprietary to your employer), videos (of you presenting at a TEDx conference or of a news story covering a volunteer program you lead, for example), and even photographs within the summary, individual work experience positions, or education (being presented the Medal of Honor by the President or crossing the finish line of your first marathon, for instance). Of the many additional sections that can be added to a LinkedIn profile, the ones that make the most sense for students and graduate school applicants are Test Scores, Honors & Awards, Volunteering Experience, Patents, Projects, and Publications. While many of these will be revealed in the application, the students to whom you will be reaching out to find out about the program may be more forthcoming about their school based on how impressive they find your candidacy.  
Second, LinkedIn offers insight into the backgrounds of current students and recent alumni of programs that you are interested in to help you determine your own fit with the program and possible ideas of interests and activities you can pursue now to illustrate that fit. Use the University Finder tool to see alumni of each program, the positions they've held, the impacts they've had professionally and in the community. And of course, University Finder is an excellent resource to find current students and alumni of your target programs to connect with and gain unique insights into their programs!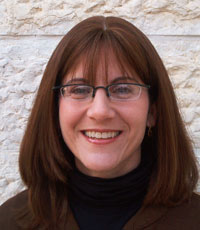 Jennifer Bloom has been a consultant with Accepted for 17 years and a Certified Professional Resume Writer since 2005. She is an expert at crafting application materials that truly differentiate you from the rest of the driven applicant pool. If you would like help with your applications, Jennifer can suggest a number of options that work with any budget.
Related Resources:
• LinkedIn in Admissions
• What Your Work Experience Reveals About You in Your MBA Application
• "I'm Smart, Really I Am!" Proving Character Traits in your Essays