Earlier this week, I talked about the importance of updating your LinkedIn profile and shared tips for a strong Headline and Summary. Today, I'm going to address the Experience and Education sections of a powerful LinkedIn profile.
Experience
LinkedIn allows you to list every position you've held within a company separately but in my opinion you need to assume that readers will not get far in perusing your full profile if you do, so I recommend only listing your most recent role in each company and then using the 2000-character position summary to highlight the promotions you earned and the impacts you made throughout the company.
The Experience section is where LinkedIn parts ways with a traditional resume: instead of using traditional impact bullet points as you would for a resume, LinkedIn works best in paragraph form, telling your story: what was happening in the business environment at the time, what challenges was the company or your unit facing, and what actions did you take? Sharing the context surrounding your accomplishments will make those accomplishments even more impressive for the reader. Then, you can share your impact either continuing in paragraph form or in bullet points.
There is one caveat here: LinkedIn is public; don't share any information that is not already public or anything that would upset a colleague.
Education
Since you are applying to graduate school, your involvement in your previous campus experience(s) is very relevant: if you were actively involved on campus and earned exemplary grades in the past, you are likely to do so again in your next university. Therefore, I highly recommend making full use of the space in LinkedIn's education section to include the activities and leadership roles you held on campus and any excellent academic performance as well as the recognition you may have earned.
Volunteer Experience
Finally, LinkedIn offers a Volunteer Experience section. For an application like MIT Sloan – which allows no space in its online form to detail extracurricular activities, the opportunity to highlight these non-professional roles and impacts here is extremely useful. If you are currently involved in a volunteer activity or social venture, you may wish to bring the experience to the top of your LinkedIn profile by including it in the Experience section itself; however, even if you do choose to keep the description to the separate Volunteer Experiences section – LinkedIn assuages some of the disappointment at the lack of space allowed for these experiences in the application.
If you would like professional guidance with your LinkedIn profile, please consider Accepted's MBA resume and LinkedIn editing services.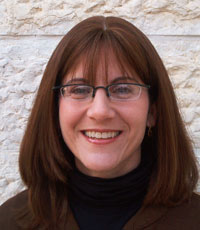 Jennifer Bloom has been a consultant with Accepted for 17 years and is a Certified Professional Resume Writer (CPRW). She is an expert at crafting application materials that truly differentiate you from the rest of the driven applicant pool. If you would like help with your application, Jennifer can suggest a number of options that work with any budget.
Related Resources:
• How LinkedIn Can Help You Get Accepted
• MBA Admissions: Is Community Service Important?
• What Your Work Experience Reveals About You in Your MBA Application