For MBA aspirants who want to build or advance their careers in India, the Indian School of Business PGP program offers excellent preparation. While there was a significant drop in the class of 2017's rate of international job offers (down from 101 to just 12 despite the 11% increase in the size of the class), graduates entered a vast range of industries: 21% in non-IT Consulting, 20% in IT, 8% each in Financial Services and E-Commerce, for example. That diversity prevails functionally as well, as 20% of the class entered Sales and Marketing, 10% of the class entered Product Management, and 11% entered General Management/Strategy roles after graduating. 
ISB students learn from visiting professors from the top MBA programs around the world including Entrepreneurship with London Business School's Rupert Merson, Negotiation with Chicago Booth's Radhika Puri, Customer-Focused Product Planning with Stanford GSB's Seenu Srinivasan, and Marketing Analytics with UCLA Anderson's Anand Bodapati among others. ISB is clearly the ROI winner when compared with its peer programs in the US for Indian students: instead of two years out of the work force for a US program at a tuition cost of over $100,000, ISB students are out of the workforce for only one year, paying tuition of only $35,000, with post-MBA weighted salaries only slightly lower than their American counterparts.
ISB has kept its application essay questions the same this year with only slight adjustments: essay 1 is allowed to be 25% longer and there is no longer any optional essay space. Note that ISB's online application will not accept even one word over the limit of either of its essays. 
Here are ISB's questions with my advice in blue:
Essay 1.
If we were to admit just one more candidate to the Postgraduate Programme (PGP) at the ISB, why should it be you? (500 words maximum)
Applicants must decide what evidence will best persuade the admissions committee of their worthiness. In my experience, the most compelling essays will share anecdotes that illustrate your leadership and impact, not simply a list of roles that mirror the application form's details about your responsibilities, initiatives, and achievements. This is your opportunity to explain the "why" (what motivates and drives you) and the "how" (what creativity and interpersonal skills do you apply to make an impact).
Essay 2.
Describe your short and long term career plans. How does the PGP fit in with those? (300 words maximum)
MBA programs ask this question to make sure that your goals are reasonable: can their program prepare you for them and has your career so far positioned you to achieve them? If the answer to either of these questions is no, then they cannot accept you –  you will simply be unhappy when you graduate – so speak with recent graduates about their recruiting experiences and take the initiative to speak with post-MBA professionals with 10 or more years of experience about longer-term career options. 
ISB eliminated its optional essay space this year. However, applicants have space on the Education page of the application to explain any gaps during their education. 
The only comfort in such a short application is that your fellow applicants are just as limited in how much they can share!
If you would like professional guidance with your ISB PGP application, please consider Accepted's MBA essay editing or our MBA Application Package which includes advising and editing of all of the application materials plus interview coaching for the ISB application.
***Disclaimer: Information is subject to change. Please check with individual programs to verify the essay questions, instructions and deadlines.***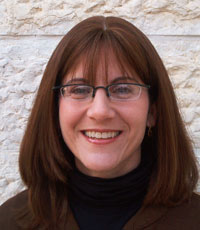 Jennifer Bloom has been a consultant with Accepted for 19 years and is a Certified Professional Resume Writer (CPRW). She is an expert at crafting application materials that truly differentiate you from the rest of the driven applicant pool. If you would like help with your application, Jennifer can suggest a number of options that work with any budget. Want Jennifer to help you get accepted? Click here!
Related Resources:
• 5 Fatal Flaws to Avoid in Your Application Essays
• How to Write About Leadership in Your Application Essays
• 4 Application Strategy Tips: Stand Out AND Fit In