Knowing they'll have to write essays about their goals, most b-school applicants have identified their goals prior to starting the application process. But I've found that "identified" often has a very narrow scope, too narrow to effectively serve the purpose of the essays.
With some moderate effort now, you can flesh out your goals message so that you can spring into action when the essays come out in the summer. You'll need details to make the essays credible, interesting, and individualized, and clarifying your motivation also furthers those ends.
Here are some steps to take to fully prepare for writing outstanding goals essays.
• Identify short-term, intermediate, and long-term goals. For each, fill in the details: what would be your likely or desired positions(s) (note titles), what types of companies (with specific examples), what industries.
• Develop a vision for each of these phases. In other words, what do you want to accomplish, what impact do you want to have? Too often people focus on what they want to get out of it for themselves. That's secondary. What external impact will you aim to have?
• Research the desired companies: what kinds of post-MBA positions they offer, their hiring trends, products and/or services, structure/organization, market status, competitive concerns, etc.
• Research your industry: what are its challenges, how is it adapting to globalization, etc.
• Reflect on your motivations for pursuing your particular goals and be prepared to present them succinctly as part of your goals essays. While most questions won't ask about it, your motivation is an essential part of creating a message and story that will engage the adcoms.
• If you are a career changer or even if you are just shifting career emphasis, have informational interviews with people in your chosen field or function. Utilize your college alumni network and perhaps other professional and/or social networks to identify possible people to ask. Not only will you glean valuable insight, but you also can discuss taking this proactive step in your essays.
Taking these efforts now will enable you to write goals essays that are informed, thoughtful, distinctive. And you can hit the ground running when you start writing!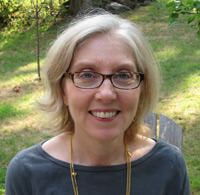 By Cindy Tokumitsu, co-author of The Finance Professional's Guide to MBA Admissions Success, and author of numerous ebooks, articles, and special reports. Cindy has advised hundreds of successful applicants in her last fifteen years with Accepted.