There are currently more than 75 different science-based Special Masters Programs (SMPs) across the nation. These programs are broken down into two main categories: one-year and two-year programs. The one-year programs offer a strong science foundation while the two-year programs include a research project and thesis and/or a literature review. Some of the programs are located on graduate school campuses while others are offered through medical schools. At programs affiliated with medical schools, students take classes with the medical students. The advantage of this arrangement is that the credit you earn towards your Master's Degree may also be used to satisfy your medical school requirements.
Any coursework that you complete as part of a SMP will be calculated separately on your AMCAS application, as part of your graduate coursework GPA. If it is your undergraduate GPA that needs improvement, additional postbaccalaureate coursework may be a better option for you than a SMP.
For students with strong undergraduate science GPAs, pursuing an SMP can be a fantastic way to set your application apart.
10 Ways to Benefit from an SMP
An SMP will allow you to:
1. Gain additional science coursework
2. Access valuable resources and mentors
3. Demonstrate that you can excel at the graduate level
4. Gain expertise in the area of your interest that may inform and guide your long-term career goals
5. Earn an additional credential
6. Network with other students, medical students, researchers, professors, and other experts in the field (and we all know that building a strong professional network can lead to limitless opportunities)
7. Gain the opportunity to request current letters of recommendation from graduate or medical school faculty
8. Conduct an independent research project at a university, hospital, or medical center
9. Demonstrate and establish your expertise through poster presentations, abstracts and journal publications
10. Gain valuable life experience and confidence that will directly enhance your ability to guide patients towards the best resources and most current information available
SMPs: Paving the Way to a More Qualified Med School Application
An SMP can help you become a more competitive applicant to medical school in a number of ways. It can set your application apart by highlighting a graduate-level GPA, as well as showing that you've had the guidance and endorsement of a mentor. Furthermore, it informs the direction of your career and provides resources and learning opportunities that will result in a year or two of intense self-development and professional achievement.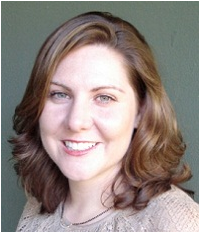 Alicia McNease Nimonkar is an Accepted advisor and editor specializing in healthcare admissions. Prior to joining Accepted, Alicia worked for five years as Student Advisor at UC Davis' postbac program where she both evaluated applications and advised students applying successfully to med school and related programs.
Related Resources:
• A Second Chance at Medical School: Applying to Postbac Programs – free guide
• 5 Easy Ways to Improve Your Medical School Profile
• Advice From A Med School Admissions Director