Warren Alpert Medical School of Brown University is the only medical school in the state of Rhode Island. For this reason, it offers unparalleled access to all types of clinical settings and hospitals. It has seven teaching hospitals near its medical school campus. Its mission is "The pursuit of health to benefit society." First and second year medical students can volunteer at the Brown Student Community Clinic. It is ranked #35 for research and #32 for primary care, according to U.S. News and World Report. The secondary application consists of three required essays.
Application Tip: Check out the Alpert Medical School Viewbook with admissions information.
Brown Alpert Medical School 2017-18 Secondary Application Essay Questions:
1. Summarize your activities during the 2017-2018 academic year. Describe how your activities are preparing you for a medical career. (2000 characters)
Using an updated copy of your CV or resume and a copy of your AMCAS activities, make a comprehensive list of your current commitments. Include everything within the time frame for which they are requesting information. You can include activities that you are planning, as long as you are certain that you will follow through with them. You can always bring an updated copy of your CV or resume to the interview, especially if your plans change. Be thorough. Include everything you're doing while applying.
2. How will your unique attributes (e.g., cultural or socioeconomic background, lifestyle, work experiences) add to the overall diversity of the Alpert Medical School community? (2000 characters)
Using their guidelines, "cultural or socioeconomic background, lifestyle, work experiences," make a list. What has been unusual for you in these areas? Often it is hard to identify this information by yourself, so you may want to talk to a friend, premed advisor, or consultant for ideas. Using your list, identify those qualities or experiences that have resulted in definite skills or abilities that you can share with your medical school class. Focus on those areas that benefit you as well as others.
3. What are your aspirations for your medical practice? Fast-forward to 15 years in the future: where do you imagine yourself? (3000 characters)
If this question stumps you, I recommend reviewing the CV or life story of a doctor or mentor whom you admire. Often, it's hard to know what our goals should be when we don't know what is possible. Give yourself time to read biographies and CV's of those who inspire you to come up with ideas for your future. Have fun with this one, but set realistic goals!
If you would like professional guidance with your Brown Alpert Medical School application materials, check out Accepted's Medical School Admissions Consulting and Editing Services, which include advising, editing, and interview coaching for BAMS's application materials.
Alpert Medical School Application Timeline:
***Disclaimer: Information is subject to change. Please check with individual programs to verify the essay questions, instructions and deadlines.***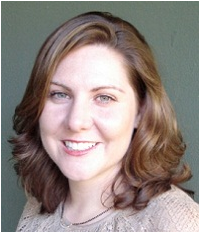 Alicia McNease Nimonkar is an Accepted advisor and editor specializing in healthcare admissions. Prior to joining Accepted, Alicia worked for five years as Student Advisor at UC Davis' postbac program where she both evaluated applications and advised students applying successfully to med school and related programs. Want Alicia to help you get accepted? Click here to get in touch!
Related Resources:
• The Ultimate Guide to Secondary Essay Questions from Top Med Schools
• What NOT to Write in Your Medical School Secondary Application Essays
• Different Dimensions of Diversity, a podcast episode