It's not even spring yet. So why am I nagging you to get moving on your MBA application prep?
Not just because those Round 1 deadlines creep up with wicked stealth and speed. But also because there is so much you can still do between now and then to improve your candidacy (sometimes a lot, sometimes on the margins, but in this case, margins matter). Also, preparing now will enable you to apply to more programs earlier, and therefore to adjust your strategy for Round 2 if necessary.
So, what should you be doing NOW?
First, two obvious things:
1. Prepare and take the GMAT.
I've seen too many people leave the GMAT till late summer or early fall, get a lower score than they expect, and have to recalculate their plans. If you don't have a GMAT score yet, NOW is the time to prepare and take the GMAT, ideally by the end of spring. Then, if your score isn't realistic for your schools of choice, you will still have time to retake the test, reconsider your target schools, or both. And you will have it behind you when you focus on the applications.
2. Start your school research.
It's best to visit schools when classes are in session. So NOW is the ideal time to research schools for your preliminary list. You can flip through the tips in Best MBA Programs, A Guide to Selecting the Right One to help walk you through this process. This will also get you thinking about your profile strategically.
Then there are the less obvious things:
3. Evaluate your academic record.
Is your academic record a potential weakness? There is still time (though not much) to take a relevant course or two, complete it, and report an A or two to the adcom as evidence of your ability to excel academically.
4. Sort out your recommendations.
Not sure whom to ask for recommendations? Sort it out NOW, while there's time to weigh the pros and cons of various options, to possibly broach the issue (directly or indirectly) with people, and adapt as needed. If you already know who you'll ask, then NOW is the time to enhance your positive visibility to them so they can't help but write a scintillating letter.
5. Develop your leadership skills and experiences.
You can improve – deepen, broaden, refine – your leadership NOW and every day before your application. Whether or not you have a formal leadership role, you can always find ways to exercise informal leadership. And you can't have too much leadership in an MBA application. If there isn't space to write about it in essays, portray it in your resume.
6. Refine your goals.
Naturally, since you're planning to apply for an MBA, you know what your goals are. But what are you going to say about them of interest? How are you going to describe your planned industry, company, function? Read books, journals, and company reports, not just the WSJ. And do informational interviews (use your undergrad alumni network). An interview needn't be longer than 10 minutes with two good questions to be illuminating! Interesting, informed perspective on your goals will make your essay jump out from the sea of merely competent essays. But do this research NOW, to digest and integrate it well.
7. Get started on your resume.
NOW is also the perfect time to prepare or adapt your resume for business school. You can get it at least 95% done, and adjust as needed for any new developments later. This way, if you have a chance to visit or school or meet with an adcom member earlier than you planned, you're ready.
Six months and counting to Round 1 deadlines…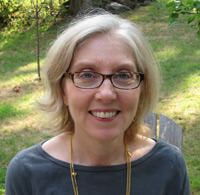 Cindy Tokumitsu has advised hundreds of successful applicants, helping them gain acceptance to top MBA and EMBA programs in her 20 years with Accepted. She would love to help you too. Want Cindy to help you get Accepted? Click here to get in touch!
Related Resources:
• MBA Action Plan: 6 Steps for the 6 Months Before You Apply
• Do You Know the 4 Factors You Need to Assess in Your MBA Profile?
• An Open Letter to 2018 MBA Applicants