The average age for medical students has been steadily increasing over the years for several reasons. For one, medical schools cannot legally discriminate against applicants based on age. Furthermore, applicants with more life experience can be some of the best medical students as they are already established in their identity, maturity levels, and career goals. As nontraditional students with additional life experience, they can also bring enormous insight into the field of medicine through the professional expertise and career development they gained before beginning their medical educations.
Older applicants have the advantage mentioned above; however, to be strong candidates for medical school, they'll still need to be on the lookout to avoid these pitfalls:
1. Applying with coursework that is out-of-date (seven years or older)
The coursework that is required to apply to medical school is changing dramatically. You'll want to double check the requirements at the schools where you are applying. If you completed most of your prerequisites or science coursework more than seven years ago, enroll and take classes to demonstrate that you are ready to reenter the school environment. Make sure you earn all A's in your current coursework!
2. Using expired MCAT scores
There are some medical schools now that will only accept MCAT scores that are two years old or less. If you haven't taken the MCAT in recent years, you will need to retake it. The majority of schools will only accept scores that were taken within the last three years. An MCAT score expires after three years. If your scores are too old, choose a test prep program and register for a date!
3. Including weak activities
Many applicants don't realize how much they have accomplished over the years. It's easy to second guess the strength of your activities when you have been busy with family and your career. Start by updating your resume/CV. one way to start is to list everything, and then edit out the less important experiences as you create your CV. Remember, this is where you can demonstrate to the adcom that your extra years of life experience have provided you with a rich backdrop on which to build a career in medicine. Use this space wisely.
4. Submitting old letters of recommendation
Selection committee members actually get angry when they see old letters of recommendation. All of your letters of recommendation should be dated within the year that you are applying. Anything over one year will actually hurt your application and may even lead to rejection. Take the time to meet up with your letter writers and give them a page of highlights with bullet points so that they will know what to update on your letter – make it as easy as possible for them to write you an outstanding letter.
5. Reusing old essays
This strategy can also be dangerous because you may misrepresent yourself. If you applied to medical school or other programs before, be sure to rewrite all of your essays. If you applied years ago, chances are that you have changed dramatically. It can also be refreshing to take a step back and look at your life in the context of reflective writing. What have you learned over the years? How have your life goals changed? Who do you aspire to be? Don't submit an essay about the person you were in the past; create a new essay that illustrates who you are today.
Avoid these mistakes and present an impressive picture of yourself to the adcoms. You may be older, but you're also wiser, more experienced, and certain that you're ready to become a physician.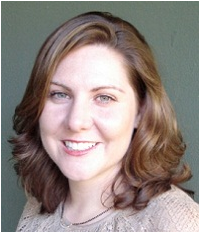 Alicia McNease Nimonkar is an Accepted advisor and editor specializing in healthcare admissions. Prior to joining Accepted, Alicia worked for five years as Student Advisor at UC Davis' postbac program where she both evaluated applications and advised students applying successfully to med school and related programs. Want Alicia to help you get accepted to medical school? Click here to get in touch!
Related Resources:
• The 5 Step Guide to Successful Medical School Personal Statements
• Approaching The Diversity Essay Question
• Navigate the Med School Maze, 12 Tips from Start to Acceptance
Last updated on