Ross Executive MBA students have, on average, about ten years of "progressive work experience" that include about five years as a hands-on manager. Such students are people who know where they're going and why. So this year the EMBA essays give you the benefit of the doubt in that regard – no goals essays. Rather, the essay questions enable the adcom to get to know you and to assess your fit with the program. In writing the essays, keep on your radar their stated desire for students "whose notion of leadership includes a willingness to be part of something larger than themselves, who are receptive to new ways of thinking, and who bring varied experiences to bear on how they tackle a challenge."
1. What are you most proud of professionally and why? What did you learn from that experience? (400 words)
This essay presents an opportunity to "zoom in" on you tackling challenging issues, having an impact, and succeeding in the workplace. Ideally select a story that is relatively recent, that directly or indirectly reflects at least one of the values quoted above, and that can be told fairly succinctly without a lot of backstory (given the word limit). Also select a story that has an external, concrete impact, to show that you are a doer, who makes things happen. With the short word count, keep the structure simple: tell the story and add a short, thoughtful statement at the end about what you learned.
The essay can also work with a slightly older story, if you have something particularly strong, but in that case add a sentence summarizing how you have actually acted on, and employed what you learned.
2.What are you most proud of personally and why? How does it shape who you are today? (400 words)
In selecting this essay topic, coordinate it with the first essay – ensure that it reflects a fresh point about you. Also select the topic with an eye to where application strategy and your heart converge. The "heart" element gives your essay immediacy and authenticity – things the adcoms are sensitive to. Again, I recommend a simple structure: tell the story, and then reflect on how the experience shaped you, with concrete evidence of the latter.
Early deadline: February 1, 2015
Regular deadline: April 1, 2015
Final deadline: May 15, 2015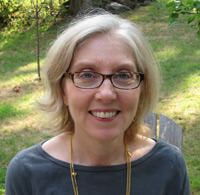 By Cindy Tokumitsu, co-author of The EMBA Edge, and author of the free special report, Ace the EMBA. Cindy has helped MBA applicants get accepted to top EMBA programs around the world. She is delighted to help you too!
Last updated on