Ranked in the top ten for research, Yale School of Medicine requires that each student complete a thesis, based on their own research interests, to graduate. For this purpose, the first two years of the curriculum are flexible and student-directed. Based on the school's goals as well as their curriculum, they are looking for students with extensive experience in leadership roles and research collaborations. Two essay responses are required on the secondary application.     
Yale 2017 School of Medicine Essay Questions:
• Two essays are requested; the first has no character limit and the second has a 500-word limit.
• Applicants should use single line spacing and 12 point size font.
• Responses should be constructed strategically to highlight an applicant's strengths.
The following are required in the Secondary Application:
1. In this section of the Supplemental Application, please provide a synopsis of your activities, achievements, and distinctions. You may include as many activities, achievements, and distinctions as you wish, whether or not they were included in the "Experience Description" section of your AMCAS application.
To be clear, you do not need to repeat the detailed passages from the "Experience Description" section of your AMCAS application. Instead, we are looking for a bullet-point list that will provide a "snapshot" of your activities, achievements, and distinctions.
Please list your activities and achievements in priority order, starting with the ones most important to you.  When creating this list, please use actual or projected future dates. Do not say "present" or "current," as these terms are often ambiguous or misleading at the time your application is being read. Also, please specify the location of your activity if it is not obvious from context. For example, "Shadowing neurosurgeon, Yale New Haven Hospital" is more informative than "Shadowing neurosurgeon" without the name of the hospital.
To get started, print a copy of your updated CV or resume and a copy of your AMCAS application. Using these resources, make a comprehensive list of everything that you have done and plan to do with dates and locations, as requested in the example above. Cross reference all activities to make sure that you do not leave anything out and that you have the correct dates and locations. Once you have compiled a complete list, double check it. Then, rearrange the list in the order of those activities that are "most important" to you are at the top of the list as requested in the prompt. Keep a copy of your list in chronological order to use for your other secondaries!  It could be a useful reference tool.    
2. Describe your interest in Yale SOM (500 words maximum)
Using the school's website to research the educational opportunities available at Yale SOM, create a list of reasons why you would like to attend Yale SOM. Using only the top five items from the list, explain your reasoning behind them. How will you directly benefit from their academic resources while you are in medical school? How will your career be influenced in the future by this association? In your conclusion, summarize the "big picture" benefits for both you and the institution—discussing how you, as well as they, will be rewarded by your contributions to their school.
***Disclaimer: Information is subject to change. Please check with individual programs to verify the essay questions, instructions and deadlines.***
Yale SOM Application Timeline:
If you would like professional guidance with your Yale University School of Medicine application materials, check out Accepted's Medical School Admissions Consulting and Editing Services, which include advising, editing, and interview coaching for your Yale SOM application materials.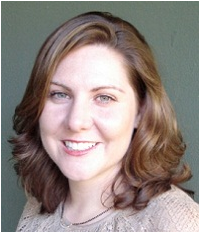 Alicia McNease Nimonkar is an Accepted advisor and editor specializing in healthcare admissions. Prior to joining Accepted, Alicia worked for five years as Student Advisor at UC Davis' postbac program where she both evaluated applications and advised students applying successfully to med school and related programs.
Related Resources:
• Medical School Admissions Services
• Applying to Med School: How to Juggle Secondaries
• What NOT to Write in Your Medical School Secondary Application Essays