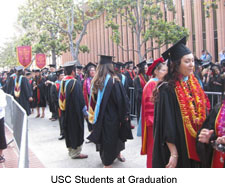 What will you gain from your two years at USC Marshall, and what will the school gain from you during that time? These are the questions you'll need to keep in the back of your mind as you prepare your USC Marshall application essays. The adcom wants to hear about how you will give and receive when you obtain your MBA from this top B-school.
1. Introduce yourself. How are you a good fit for the Marshall MBA community? The Trojan Network is highly regarded worldwide, how do your professional and person goals add value to this expansive and collaborative brand? (500-750 words)
This question is multifaceted, and, frankly, a bit convoluted. It asks several things, but the key themes are fit with and contribution to Marshall. To answer it well, first discern what you consider to be Marshall's character and culture, its "collaborative brand." With those qualities in mind, "introduce yourself" by highlighting a couple of key relevant points about your life and career, and discuss your goals, in both cases underscoring congruence with the program. Don't overlook the "worldwide" regard; if global experience is part of what you bring and/or is part of your goals, try to weave it in.
Optional essay: Here you may choose to provide additional information with regard to personal characteristics and/or challenges you have had which might enhance the diversity of your Class. (250 words)
Please see "The Optional Essay: To Be or Not to Be."
Re-application Essay: Please describe any significant professional, personal, or academic growth since your last application to the USC Marshall School of Business. Discuss your specific professional goals and how the USC Marshall Full-Time Program will help you achieve these goals. (500 words)
The key to a successful reapplication is to show growth and that's the job of this essay. At least one of the specific growth points you present should be professional – there are the obvious things like a promotion or a new project to lead, and less obvious things like new industry or functional exposure, informal leadership, a challenge or problem that "stretched" your skills and perspective. In describing goals, if they've changed from the previous application, note why.
If you would like professional guidance with your USC Marshall application, please consider Accepted's MBA essay editing and MBA admissions consulting or our MBA Application Packages, which include advising, editing, interview coaching, and a resume edit for the USC Marshall application.
USC Marshall 2014 MBA Application Deadlines:
| | | |
| --- | --- | --- |
| | Application Deadline | Decision Notification Begins |
| Round 1 | October 15, 2013 | December 15, 2013 |
| Round 2 | January 10, 2014 | March 15, 2014 |
| Round 3 | April 15, 2014 | June 1, 2014 |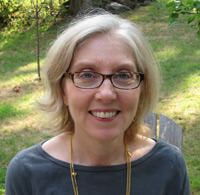 By Cindy Tokumitsu, co-author of The Finance Professional's Guide to MBA Admissions Success, and author of numerous ebooks, articles, and special reports. Cindy has advised hundreds of successful applicants in her last fifteen years with Accepted.com.