U.S. News and World Report just released its 2016 law school rankings. The top 15 schools won't surprise anyone and provide little change from previous years. Stanford and Harvard tied for the number 2 spot behind Yale.
Below are the top 15 schools with their previous year ranking from Above The Law:
1. Yale (no change)
2. Harvard (no change)
2. Stanford (+1; ranked #3 last year)
4. Columbia (no change)
4. Chicago (no change)
6. NYU (no change)
7. Penn (no change)
8. Duke (+2; tied at #10 last year with Michigan)
8. UC Berkeley (+1; ranked #9 last year)
8. UVA (no change)
11. Michigan (-1; tied at #10 last year with Duke)
12. Northwestern (no change)
13. Cornell (no change)
14. Georgetown (-1; tied at #13 last year with Cornell)
The biggest drops this year included Lewis & Clark, Seattle, and Louisiana State, which all dropped more than 20 spots. Who went up? Howard, Syracuse and St. Johns.
The biggest change anyone will notice about the rankings are the number of ties (there are even 6-way ties!). US News changed its methodology in calculating post-law school employment – it gave fewer points for schools that employed their own graduates, as opposed to law graduates who went on to the public and private sector.  (Note: these jobs are still factored in but count less than jobs where students stayed at least a year or more.) As you look at the rankings, it's worth taking particular note of post-graduation employment.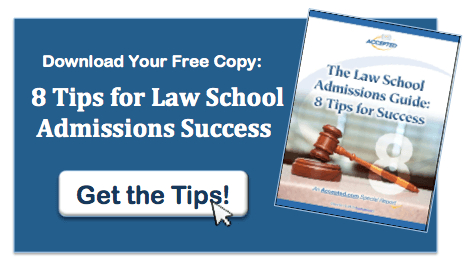 Related Resources:
• 5 Ways To Increase Your Chance of Getting Into Law School as a College Junior
• 5 Things Law Schools Want To See in Applicants
• Getting a High-Value Law Degree
Last updated on