MBA applicants, this is your last reminder!
Reserve your spot for the webinar that will teach you how to polish your essays till they shine!
The MBA Essay Editing Funnel will air live later this morning at 10:00 AM Pacific Time / 1:00 PM Eastern Time (that's TODAY, September 11th).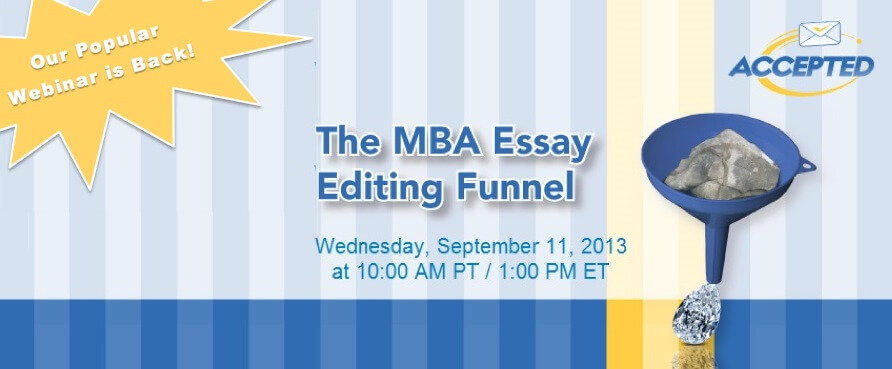 If you haven't registered yet, please make sure that you do NOW or you'll miss the boat on this important webinar!